11th Annual Bowling for Equality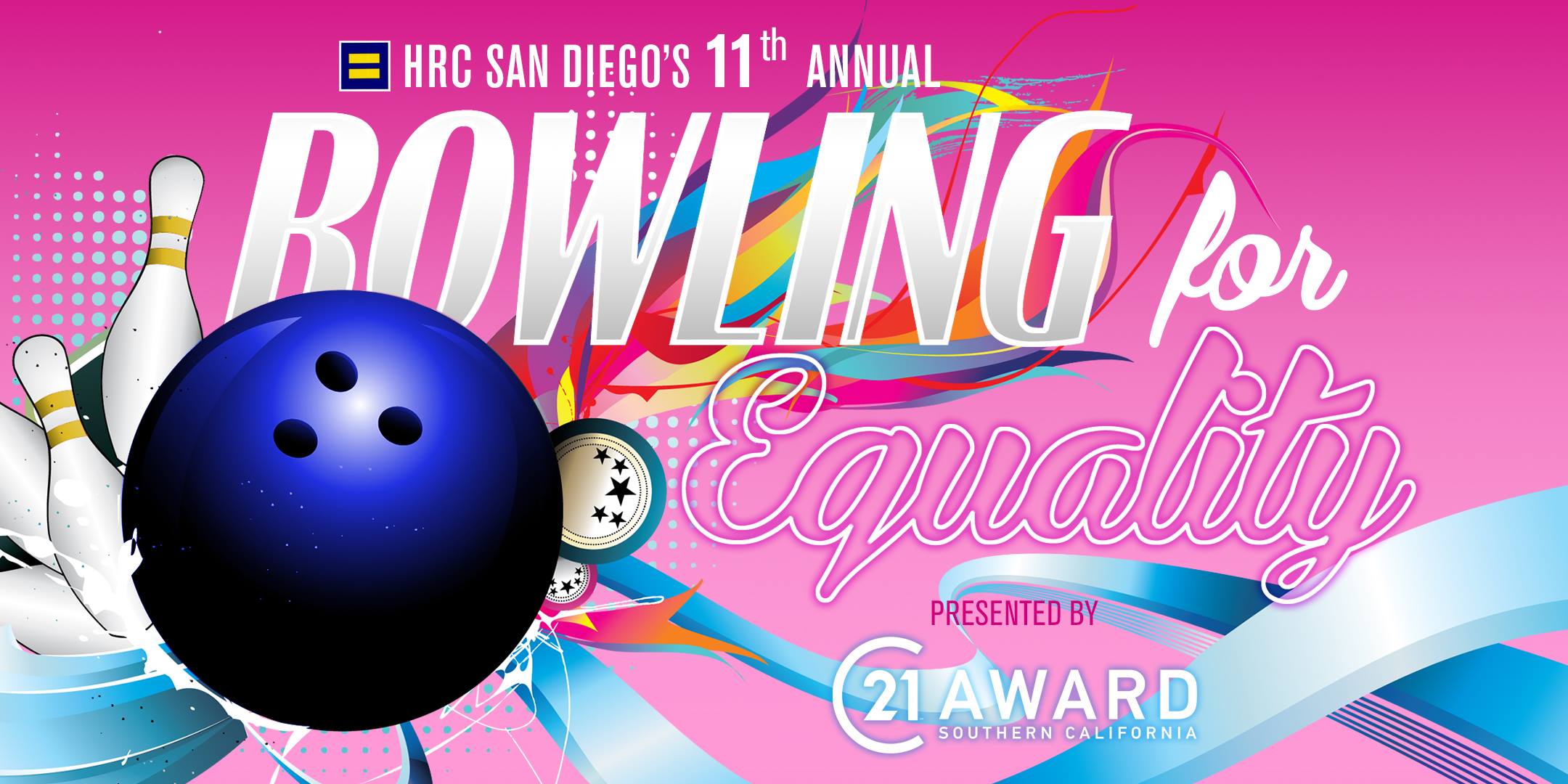 Join Human Rights Campaign San Diego for one of their largest and most exciting events of the year! It's a fun afternoon of bowling with friends and colleagues while supporting the ongoing fight for equality.
Individual bowlers are $35 and a lane is $175 for five bowlers. Fee includes 2 hours of bowling, shoe rental, and food and snacks! You'll also have the opportunity to purchase raffle tickets and HRC swag!
There are 2 bowling times: 12:30-2:30 and 3:00-5:00.
For information on sponsorship opportunities, email [email protected]
For other inquiries, [email protected]
See you there and thanks for your support for always making this event such a great success!