Black LGBTQ+ History Month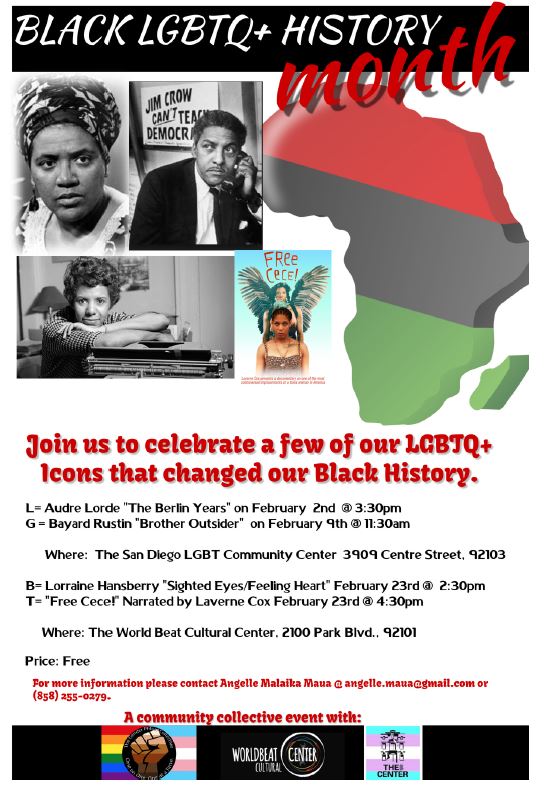 Join us to celebrate a few of our LGBTQ+ icons that changed our black history.
L = Audre Lorde "The Berlin Years" on February 2nd at 3:30pm
G = Bayard Rustin "Brother Outsider" on February 9th at 11:30am
Where: The San Diego LGBT Community Center: 3909 Centre St., San Diego, CA 92103
B = Lorraine Hansberry "Sighted Eyes/Feeling Heart" on February 23rd at 2:30pm
T = "Free Cece!" Narrated by Laverne Cox on February 23rd at 4:30pm
Where: The World Beat Cultural Center: 2100 Park Blvd., San Diego, CA 92101
Price: Free
For more information please contact Angelle Malaika Maua at [email protected] or 858-255-0279.
This event is hosted by The Gender Phluid Collective.