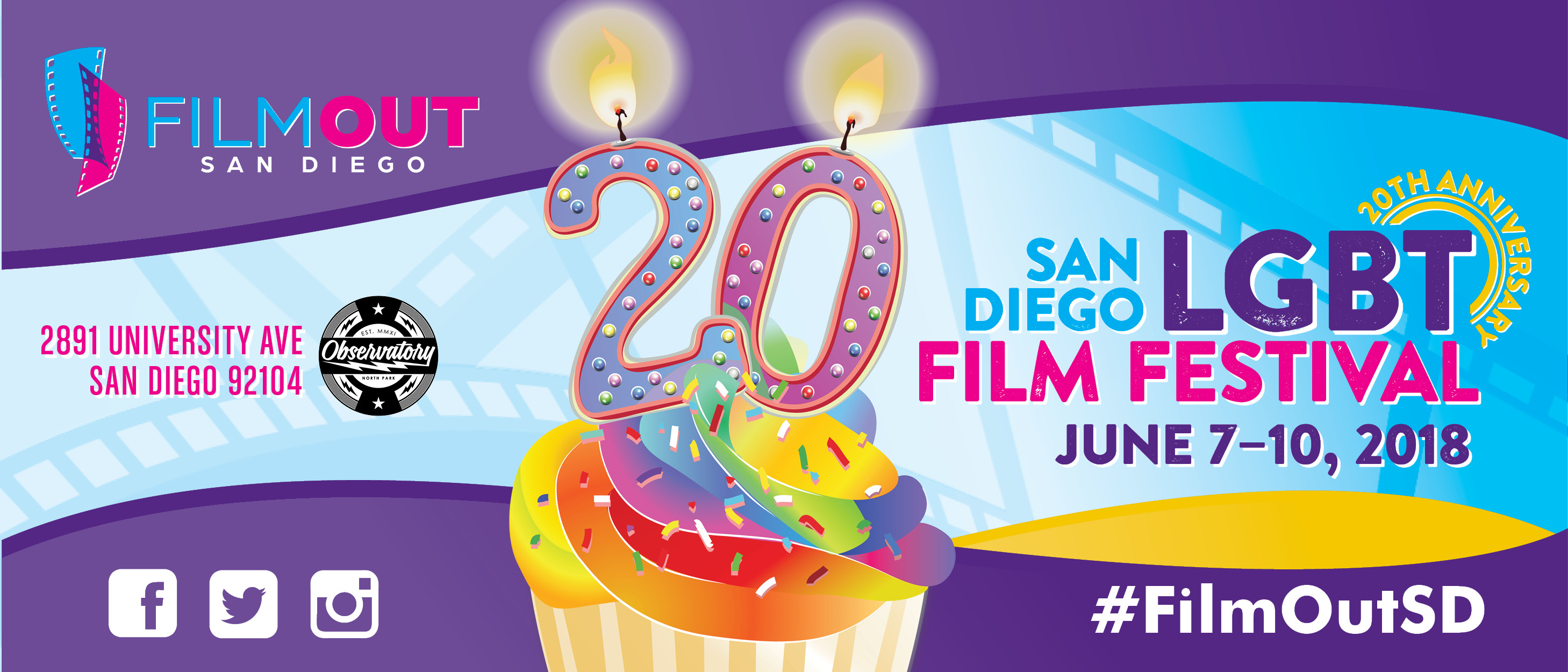 FilmOut San Diego's 20th Annual LGBT Film Festival will take place from June 7–10, 2018. Forty-five films will
be screened during the four-day film festival at the historic Observatory North Park Theatre in San Diego. We have World,
U.S., West Coast, California and San Diego premiere screenings at FilmOut San Diego and feature award-winning films from
the Sundance, SXSW and Berlin Film Festivals, along with independent features and a variety of short films. Q&A's will
follow many films with director and cast members in attendance. The Opening Night Film and Party will take place on
Thursday, June 7, 2018 at 7:00pm and our Closing Night Film will end the festival on Sunday, June 10, 2018 at 7:00pm with
the Closing Night Party after the film.