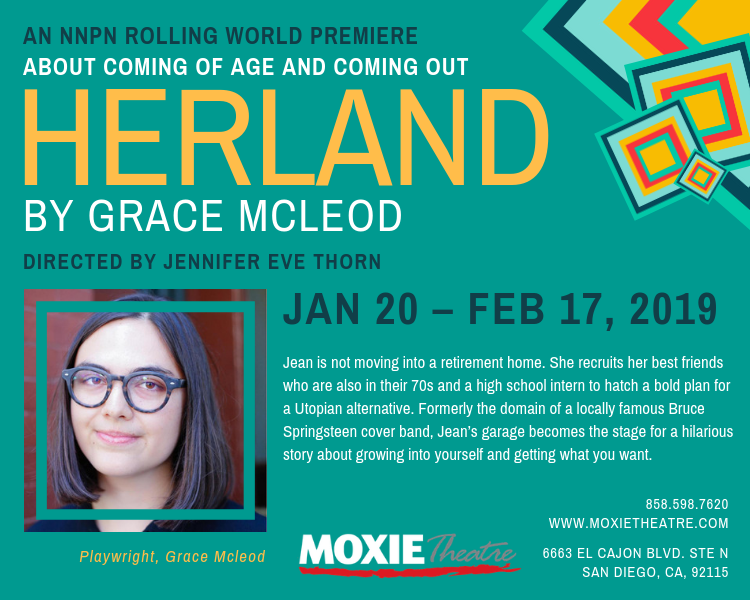 "HERLAND" by Grace Mcleod, directed by Jennifer Eve Thorn, will be on stage at MOXIE Theatre from Jan 20 to Feb. 17, 2019, Thur @ 7:30pm, Fri & Sat @8pm & Sun @2pm.
This amazing new play comes to San Diego as a Rolling World Premiere in collaboration with the National New Play Network. The author, Grace McLeod, is a young, talented, and openly
Queer playwright. Her work explores gender identity, sexual orientation and the difficulty of being accepted for who we really are.
"HERLAND" tells a unique story of coming out as both a young adult and as a senior citizen. This cross-generational story also explores themes of aging and female friendship.