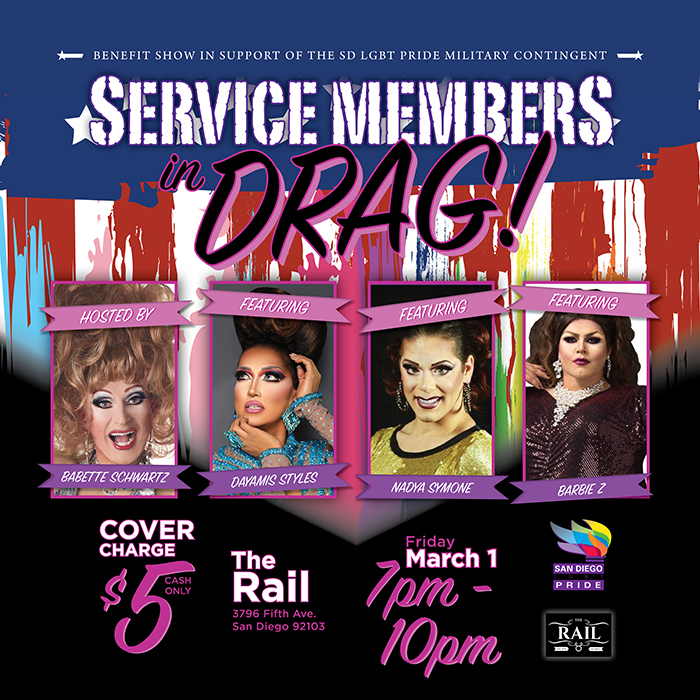 Oh y'all wanted a twist?
These Military boys are trading in their boots for heels to twirl and swirl for your money. Come join us at The Rail on March 1st from 7 to 10pm to enjoy this great new event for the San Diego LGBT Pride Military Contingent as we begin fundraising to support our efforts for this upcoming Pride season. We have an amazing cast assembled, joined by our fantastic host Babette Schwartz!
Cast
Babette Schwartz
Nadya Symone
Barbie Z Neors
Dayamis Styles
Along with 4 amazing Service Members
21+, There will be a 5$ cover at the door, CASH ONLY. As well as an info table in the back for all of our attending active duty service members, veterans, allies, and their families to register for this year's contingent.