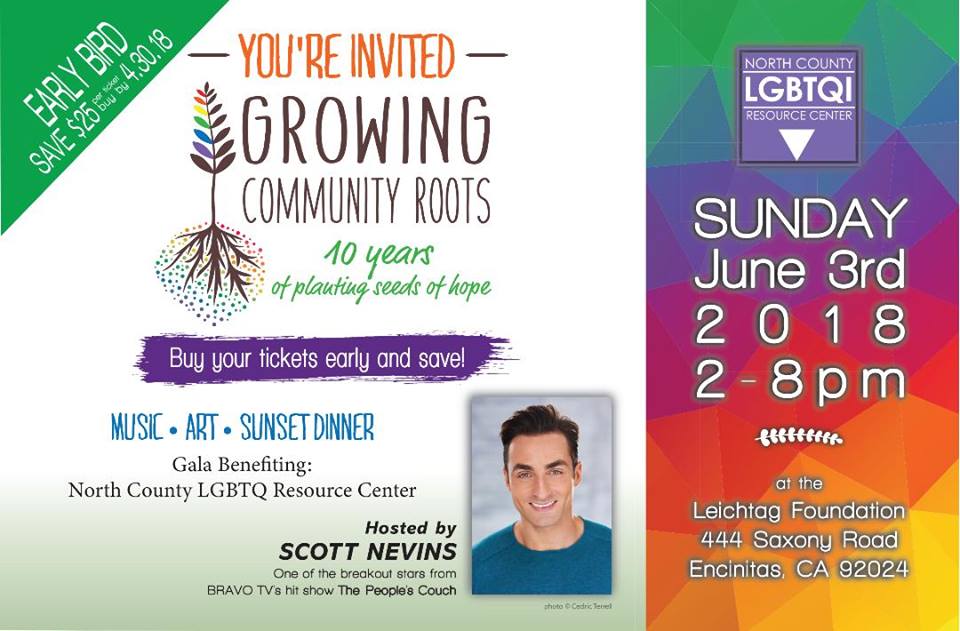 This year the North County LGBTQ Center invites you to celebrate our 10 year milestone!
Since establishing a coalition in 2008, the Center has grown at a rapid rate to meet the needs of our community. We have planted the seeds of hope in Oceanside and throughout the North County region.
Our vision is to build a community where everyone lives in equality, feeling accepted, valued, safe and free from social
stigma.
As 2017 brought many attacks on our social services we need your help now more than ever!
Sign up early and reserve one of 60 spots for the 2:00 Farm Tour!
Invite your friends on Facebook here!
Please help us keep the Centers doors open and meet our $100,000 goal by:
Attending the event on June 3, 2018!
Early bird tickets are just $125
Consider an event sponsorship-starting at just $1,500
Donate an auction item
Become a monthly donor, even a one time donation will help!
Entertainment to be announced soon.