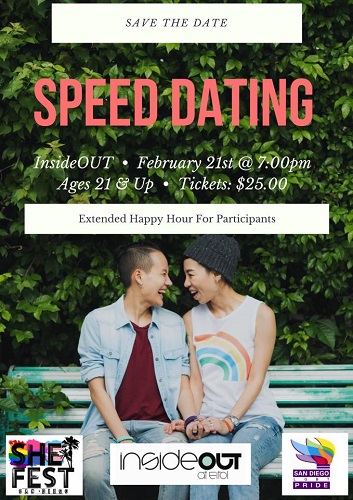 One of She Fest's BIGGEST events of the year! Whether you're looking for love to last a lifetime, love for right now, or to make new connections…you do NOT want to miss this!
Located at the gorgeous InsideOUT in Hillcrest, who has graciously extended their Happy Hour prices through the event for participants only. A little nervous?? Come by at 6:30 for a pre-mixer drink and mingle.
Tickets are only $25.00 and the event is open for ages 21 & up!