St. Paul's Cathedral Pride Mass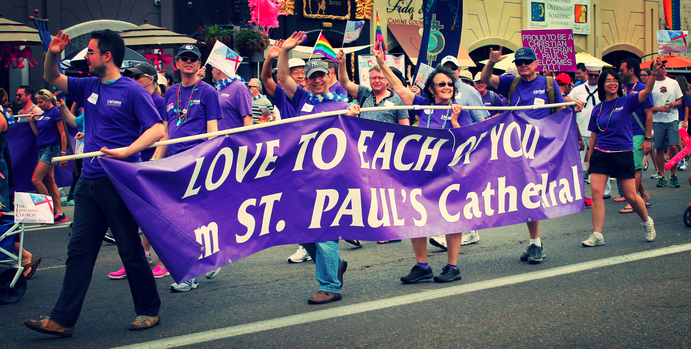 Celebrate the God who made each of us and loves us for who we are in special Pride-inspired worship service!
This year we welcome Jayne Ozanne, a well-known Church of England lay-person with a long history of working for the full inclusion of LGBTI persons at all levels of the church.  Jayne will join us preaching at both the 8:00 and 10:30 services, as well as in the Forum at 9:00 in the Great Hall.
If you want to volunteer with the Cathedral for pride events, learn more here: http://www.stpaulcathedral.org/pride2018