2019 Rainbow Prom: Haunted Fairy-tale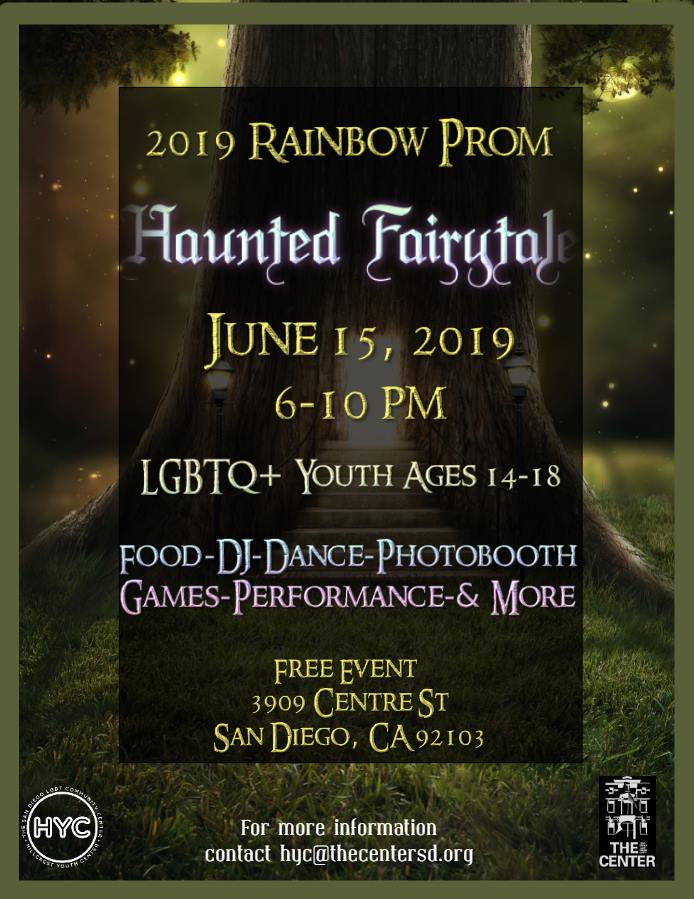 This event is hosted by San Diego LGBT Community Center.
Invite your friends on Facebook here.
Description:
An enchanting celebration awaits you: we invite you to your 2019 Rainbow Prom!
The theme this year is "Haunted Fairy-tale" and all are welcome to come dressed as a spooky fairy tale creature/character. We are here to create an affirming and magical prom for LGBTQ+ youth.
This free event includes food, a DJ, a photo booth, a live drag performance by the fabulous Friidae, and much more!
We can't wait to see you there!
__________
Event details below
Location: San Diego LGBT Community Center (3410, 3909 Centre St, San Diego, CA 92103)
Date: June 15th
Time: 6pm-10pm
For more information email: [email protected]