University Christian Church Artistic Response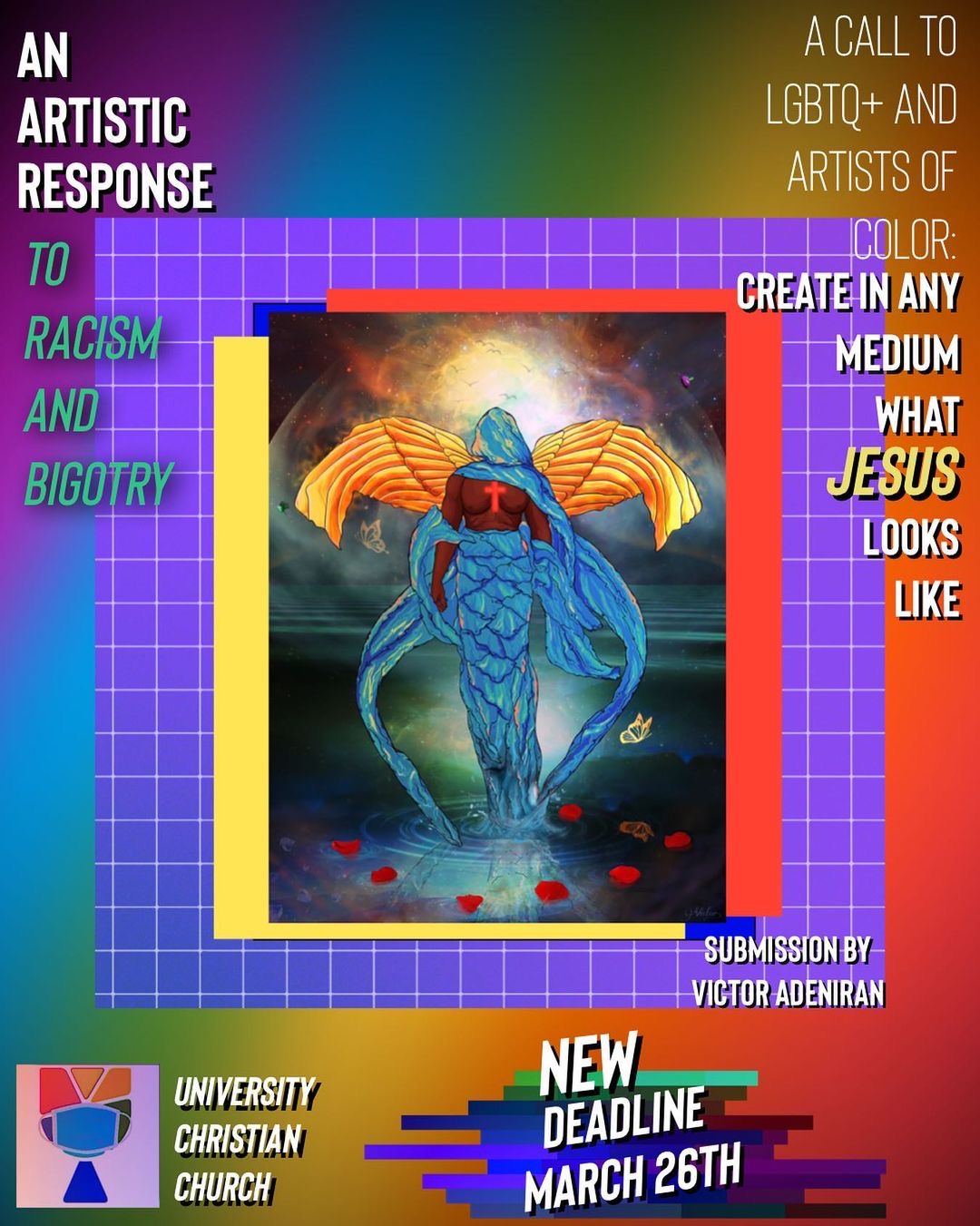 This event is hosted by The University Christian Church and the San Diego Theatre Connection.
The Time is NOW.
This is an artistic response that starts with a blank canvas.
What is the color of Christ? What does he look like?
Whether we worship, discuss, study, debate, acknowledge, ignore, or question the very existence of Jesus…
what is the visual attached in the mind of the believer, agnostic or atheist?
There is no biblical or historical evidence that Jesus was a white man with long flowing hair and hazel eyes. Caucasian bias and racism have burned that picture into our collective conscious.
This is a call to LGBTQ+ and Artists of Color to create in any medium an original interpretation of what Jesus looks like.
Jesus as Savior or historical figure. Black Jesus or non-binary Jesus. ALL interpretations welcome.
All submissions will be displayed online and in a COVID-safe public setting beginning Sunday, March 26, 2021. This is part of our continued celebration of Black History month and in direct response to the recent vandalization of our, Black Lives Matter banner and rainbow welcome doors.
A gift of $1,000 will be awarded to the most creative work of art as judged by a diverse panel of University Christian Church leaders and allies.
There will also be a second gift of $500 and the third gift of $250 awarded.
This is just the start of our effort to decimate discrimination and hate.
Please contact M.G. Perez for more information and a submission form to include artwork in this month's Colors of Love celebration.
Email him at [email protected]
DEADLINE: Friday, March 26, 2021 at 12 noon PST in order to be considered for the judging event.