It's Not Your Lady Gaga's Monsters: Freaks, Ghosts, and Tita's Tsismis About How Strange You Are to the Family…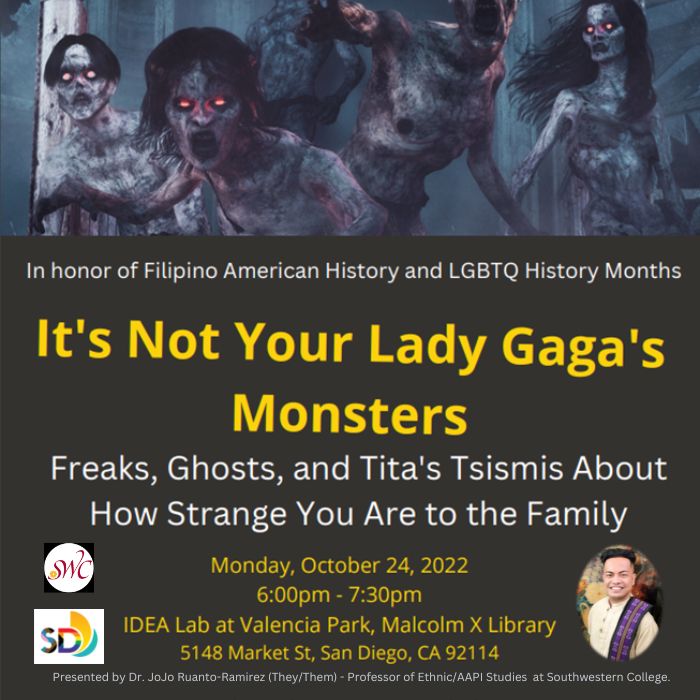 During this program, we will learn about the hyper metaphor of monsters. In Filipinx/Pilipinx, what does it mean to be "X?" What does it mean to be diaspora? What does it mean to be turned into a monster? This Filipino American History Month and LGBTQIA+ History Month, we will explore the spliting of the Filipino and Filipino American identity.
Professor JA (JoJo) Ruanto-Ramirez is a queer, Indigenous Asian American refugee pursuing a PhD in Cultural Studies – American Studies from Claremont Graduate University. They are an Assistant Professor of Ethnic Studies – Asian American Studies at Southwestern College in Chula Vista, CA.
This is a free event, however, registration is recommended.