2nd Annual Queer Variety Show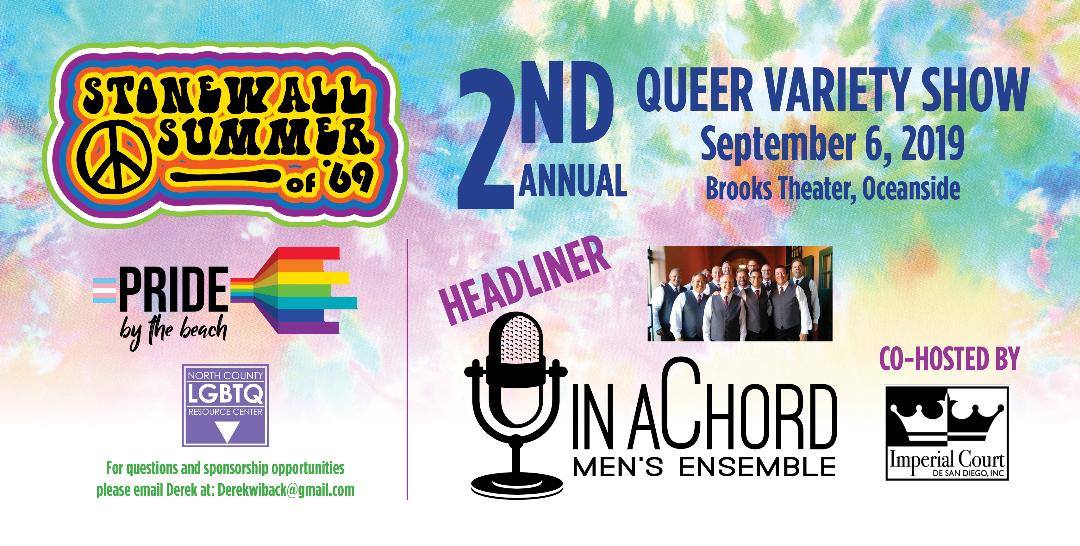 This event is hosted by Pride by the Beach.
Invite your friends on Facebook here.
Description:
Bringing visibility through the arts in partnership with Oceanside Monthly Artwalk
5:00-9:00 ARTWALK
7:00 Show time
Join us as we celebrate LGBTQ arts and culture in the 200 seat, historic Sunshine Brooks Theater Stage.
Lobby will be open for FREE LGBTQ ART SHOW, featuring artists form around our region.
Exclusive meet and greet from 6:00-7:00
Must have pre-purchased ticket to enter seated theater.
More information:
https://www.pridebythebeach.org/queer-variety-sho