Transgender day of visibility Art & Fashion show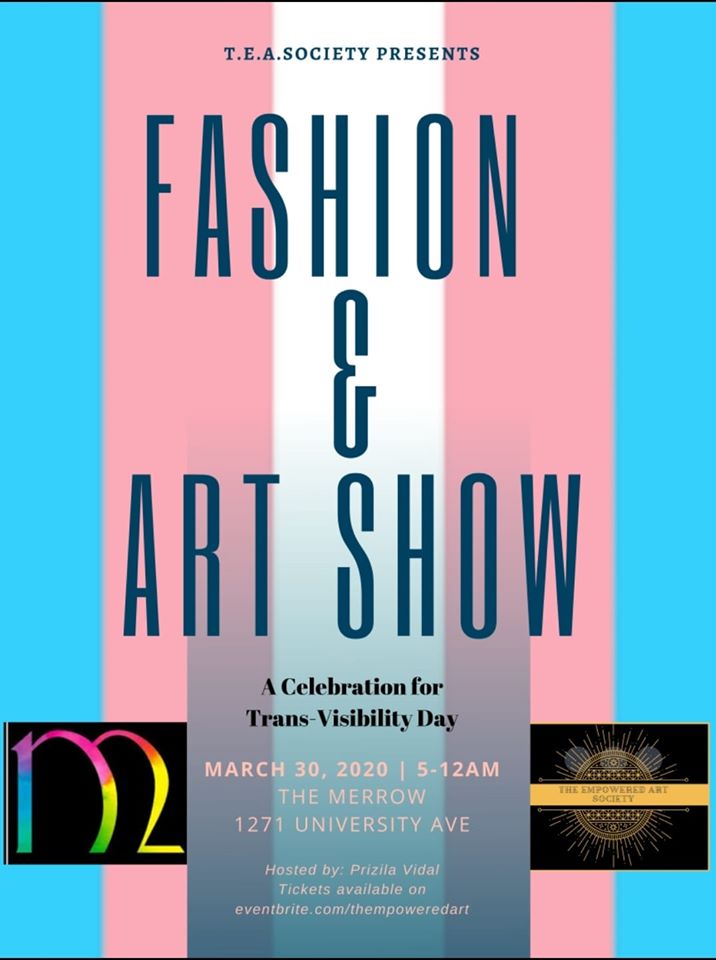 This event is hosted by The Empowered Art Society. 
We are so excited to celebrate and honor the community with another fashion and art show! For Transgender Visibility Day we are bringing you one of San Diego's finest folx creations and performances!
.
We will be enjoying the night at @themerrowsd with top performers and transgender/non binary speakers to share their moments and stories with the community!
.
Check out these activities:
.
Art vendors
Fashion show
Free HIV screenings and STD testings
Public speakers/community supporters
Drag King and Queen performances
LGTBQIA+ Non profits
Educational installations
Photo booth and art activities
Special DJs and more!
.
.
We have decided every Transgender Visibility Day we will honor one special folx to support and put into the spotlight to honor. All door/ticket sales go to give assistance to the appointee's surgeries or medical expenses. This year we have decided to select our very own T.E.A. member and human activist, Prizila Vidal!
.
Come out 3.30.2020 to support not only our transgender and non binary community but all the supporters, non profits, and art that makes the LGBTQIA visible!
18+ or older!
Presale tickets are available on eventbrite!
.
.
.
For participation please email: [email protected]