LGBTQ+ Resume Building Workshop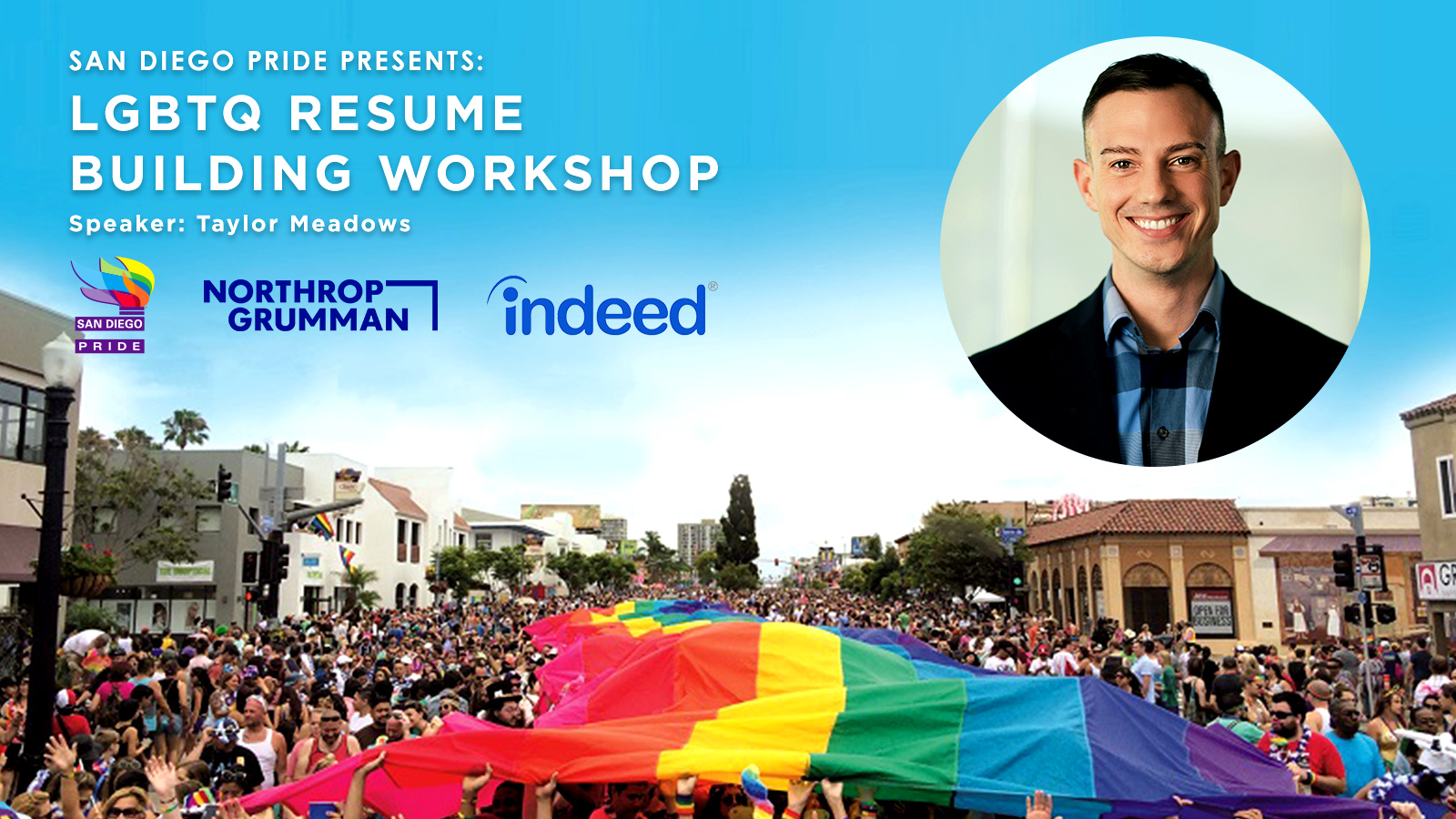 Join us on Thursday, May 28, 2020 at 12P.M. (PST) for a LIVE Resume Building Workshop with Taylor Meadows who brings a decade of experience from his professional tenure within People Operations at Apple, LinkedIn and now Indeed.
We know that these are unprecedented times for our LGBTQ community and the world at large. If you're in search of a new job, a resume is crucial. Taylor will provide his insight and strategic tips and tricks to help you craft the best resume and highlight your skillset. Additionally, Taylor will address the unique concerns and challenges of LGBTQ employees and jobseekers.
Workshop participants will also have the opportunity to have their resume reviewed by one of our Pride volunteers post-event.
Register for the event here:
https://form.jotform.com/201145978234053
Sign up to be a volunteer resume reviewer here:
https://form.jotform.com/201195486503960
Thank you to our sponsors HP, Northrop Grumman and Indeed whose donations and ERG networks made this programming possible.