Korea-Pacific Program Webinar Series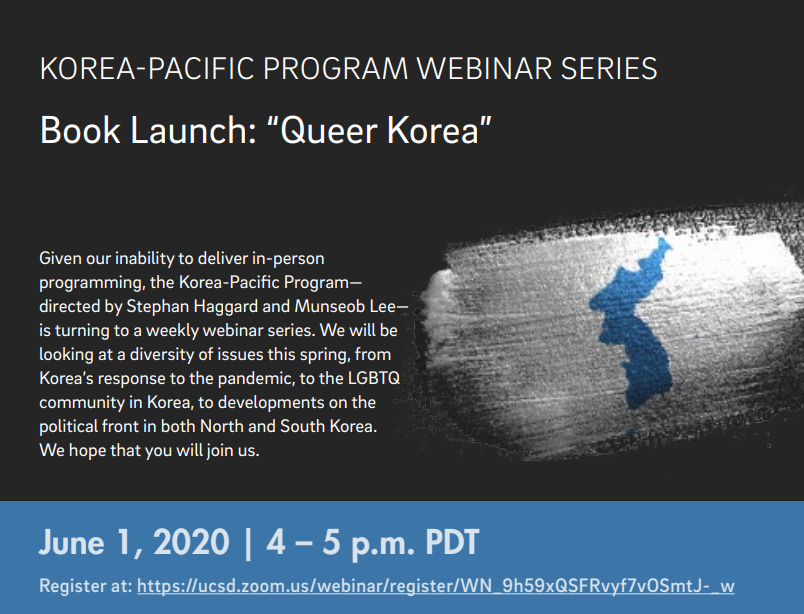 This event is hosted by UCSD.
Given our inability to deliver in-person programming, the Korea-Pacific Program—directed by Stephan Haggard and Munseob Lee—is turning to a weekly webinar series. We will be looking at a diversity of issues this spring, from Korea's response to the pandemic, to the LGBTQ community in Korea, to developments on the political front in both North and South Korea. We hope that you will join us.