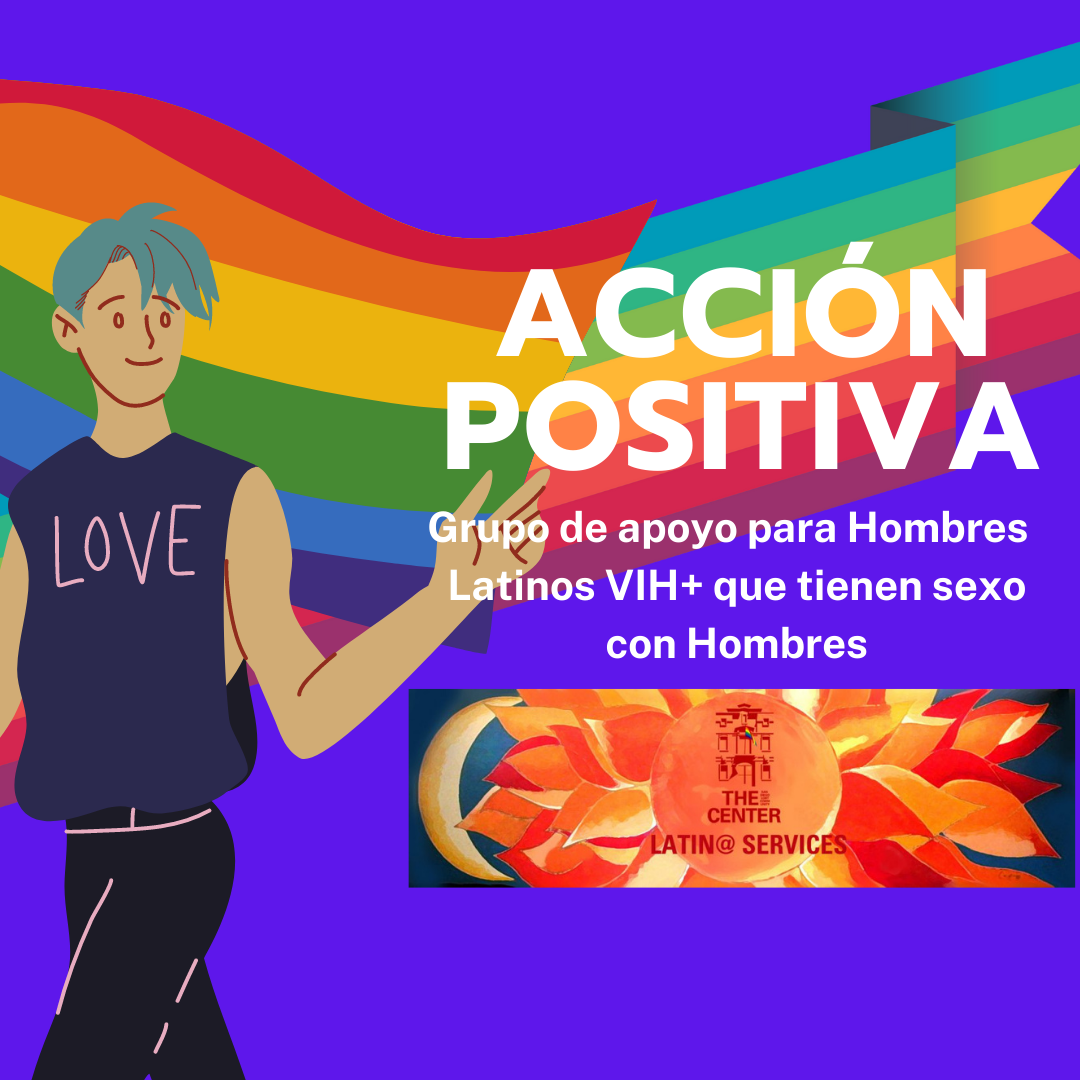 [email protected] Services at The Center invites you to our in-person Spanish-speaking support group for Latino men living with HIV who have sex with men.
ACCIÓN POSITIVA – GRUPO DE APOYO EN ESPAÑOL (EN PERSONA)
Grupo de apoyo para Hombres Latinos VIH+ que tienen sexo con Hombres.
Para más información: Ricardo Gallego a [email protected].
Grupo en persona/In Person meetings:
June 9, June 23
Grupo virtual/Virtual meetings:
June 16, June 30