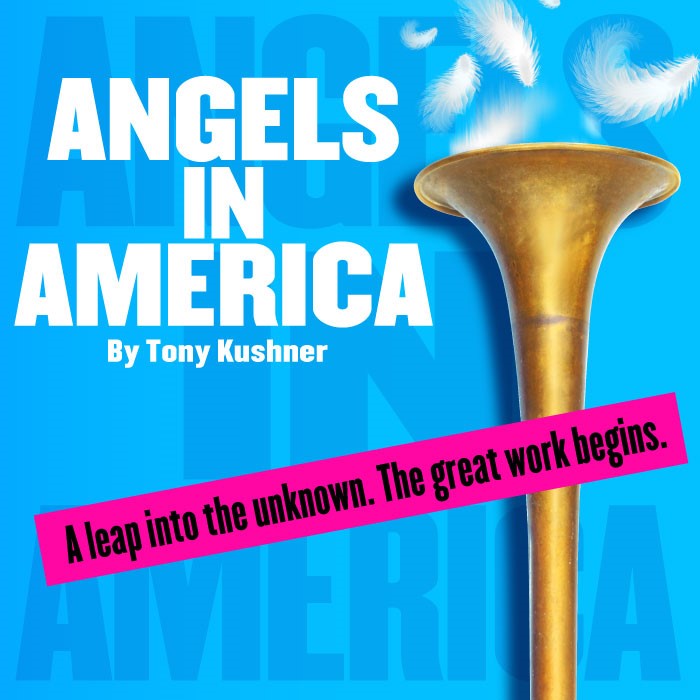 This event is hosted by Cygnet Theatre Company.
Invite your friends on Facebook here.
Millennium Approaches: March 6-9
Perestroika: March 22-24
America in the mid-1980s. In the midst of the AIDS crisis and a conservative Reagan administration, New Yorkers grapple with life and death, love and sex, heaven and hell. Alternately hilarious and heartbreaking, it was awarded two Tony Awards for Best Play and the Pulitzer Prize for Drama.
Performed in Rotating Rep! Performances run Wed-Sun: 7:00 PM. Saturday and Sunday Matinee at 1:00 PM.
Come to our OUT NIGHT @ CYGNET – MAR 13TH @ 6:00PM
Cygnet is proud to present an evening for our theatre loving friends in the LGBTQIA community. Enjoy a pre-show mixer with extended happy hour and prizes before the performance on Cygnet's beautiful Elaine Lipinsky Patio. We are excited to welcome special guests from San Diego Gay Men's Chorus, who will perform a few numbers for attendees! Other event partners include The San Diego LGBT Community Center and Rage Monthly Magazine. Everyone is welcome! A theatre ticket for the evening's performance is required to attend.