COME HOME FOR THE HOLIDAYS 2022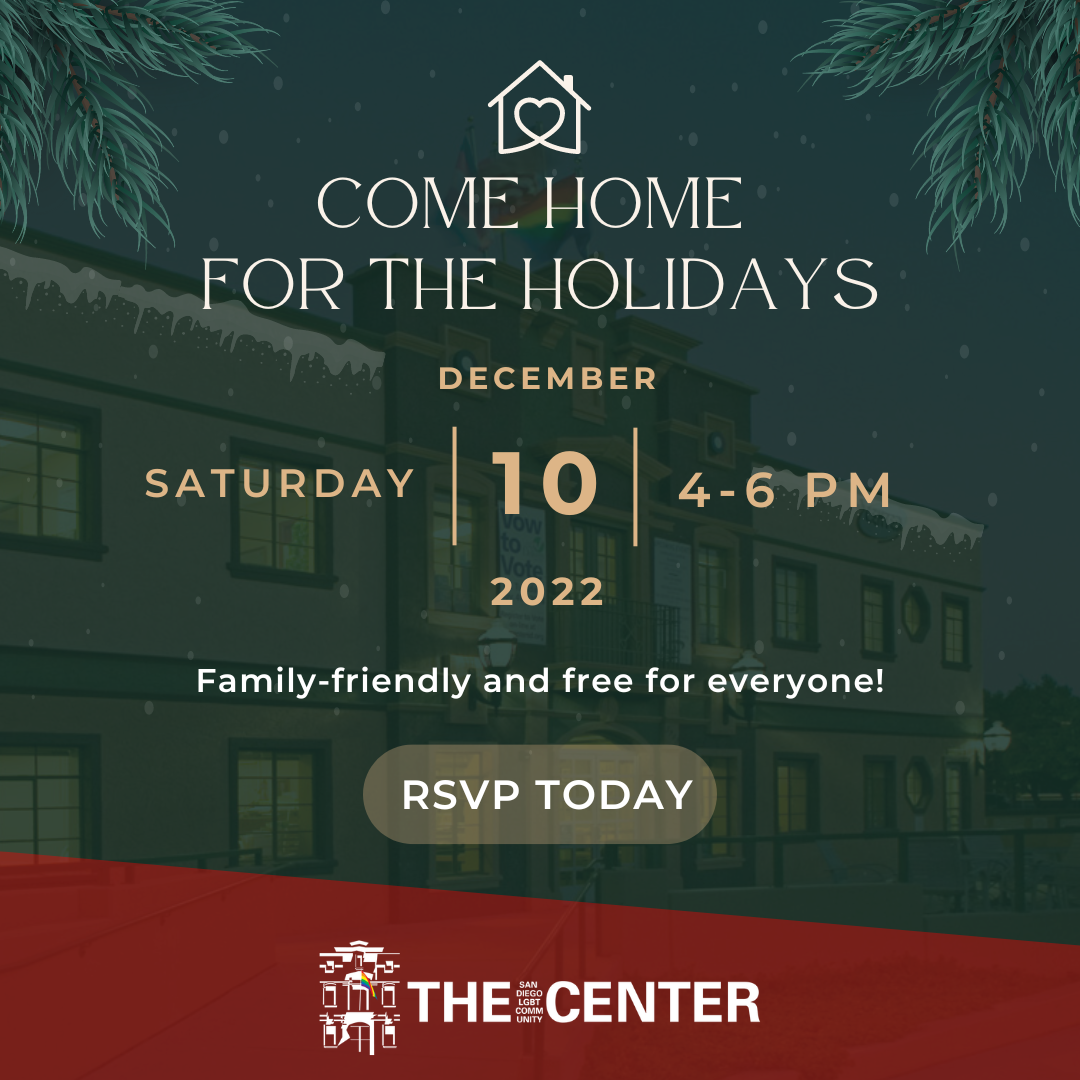 The San Diego LGBT Community Center invites you to our annual Come Home For The Holidays. Enjoy a free tasty meal from a local restaurant, learn about resources from our partner organizations, and for those in need of a little extra help this season, we'll send you home with a bag of non-perishables for your pantry.
Family-friendly and free for everyone!