AIDS Walk & Run San Diego 2020 Challenge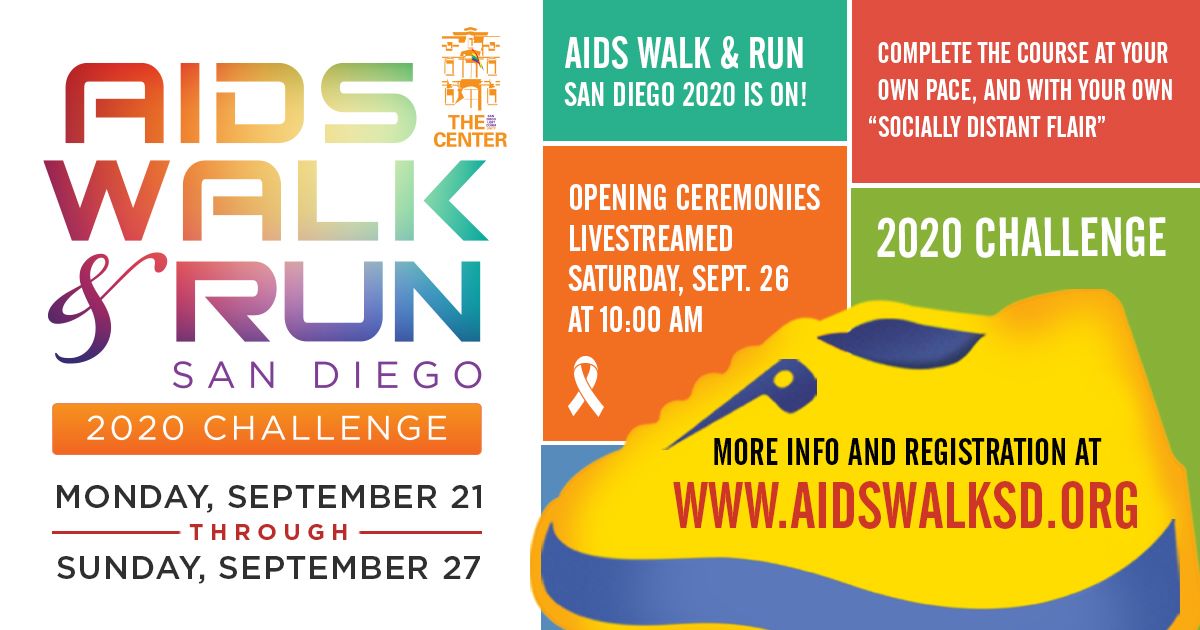 AIDS Walk & Run San Diego 2020 is on!
We've revamped this year's event so walkers, runners, volunteers, and community members can participate safely. And, of course, as enthusiastically as ever!
As always, you'll register today as an individual and/or form a team and help raise critical funds for the HIV/AIDS Services and Prevention Programs in San Diego County. Opening Ceremonies live-streamed on Saturday, September 26 at 10:00 AM. Then, you can complete the AIDS Walk & Run San Diego route anytime between Monday, Sept. 21 and Sunday, Sept 27. Complete the route Friday, September 25-Sunday, September 27 for a more interactive experience and surprises along the way. By doing it this way, you'll be able to Walk or Run on your own time, at your own pace, and with your own "socially distant flair" as we raise vital funds to fight HIV in San Diego. Train to complete the run with a training plan coming soon.
Register here.
This event is hosted by AIDS Walk & Run San Diego.