LGBTQ Fil Am History Month Celebration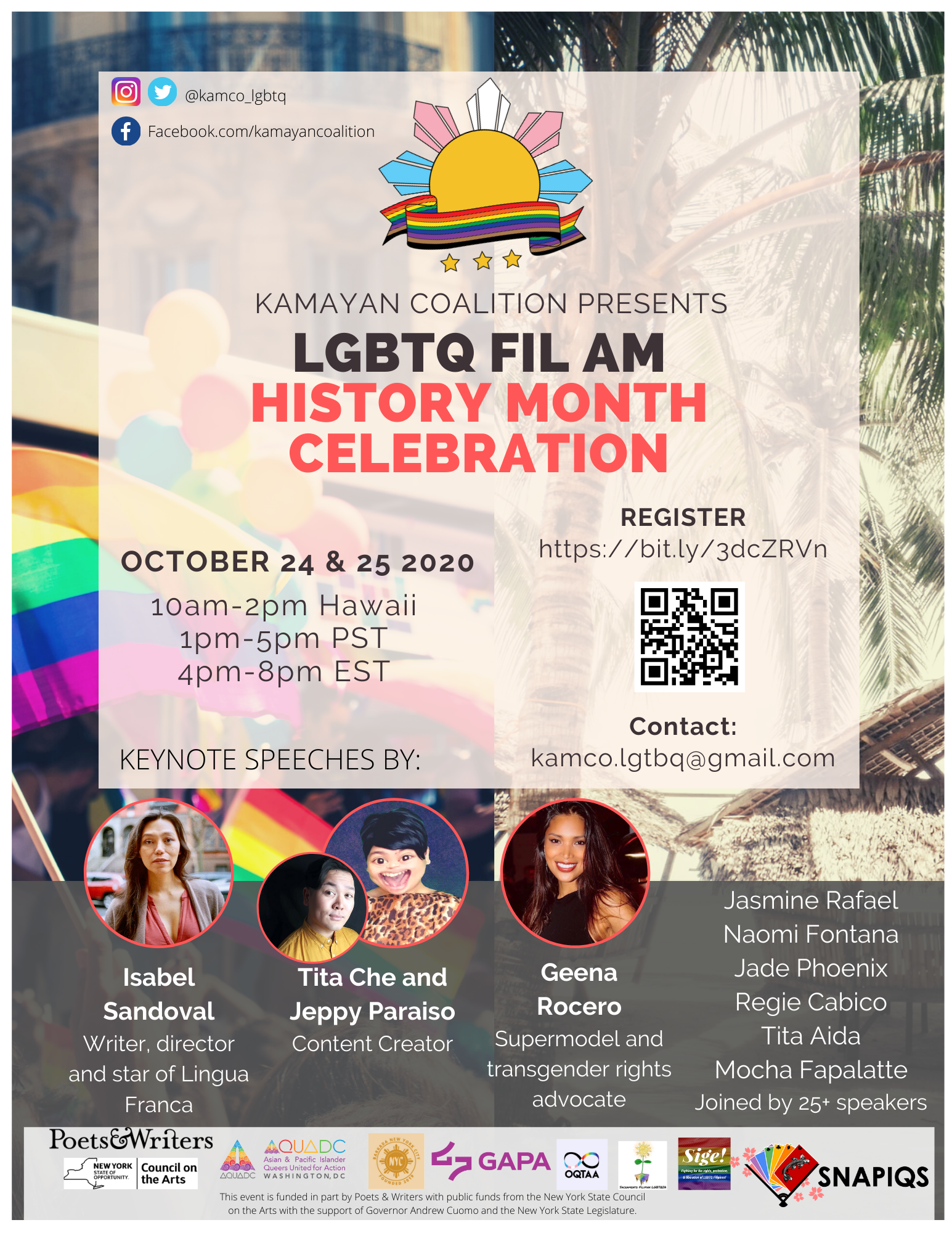 Through performances, presentations, and critical discussions that explore various facets of the queer Fil Am experience, the Kamayan Coalition aims to celebrate our shared histories and identities. Join in on the virtual celebration this year on October 24th and 25th from 1PM – 5PM.
This event is hosted by the Kamayan Coalition, an organization of all folks who identify as Filipinx and LGBQTIA, as well as allies who want to learn and be in solidarity.
This year's theme is "Fil Am Queer Voices: Resilience through Stories, Uplifting through Activism".