Night of 100 Cocktails/Mocktails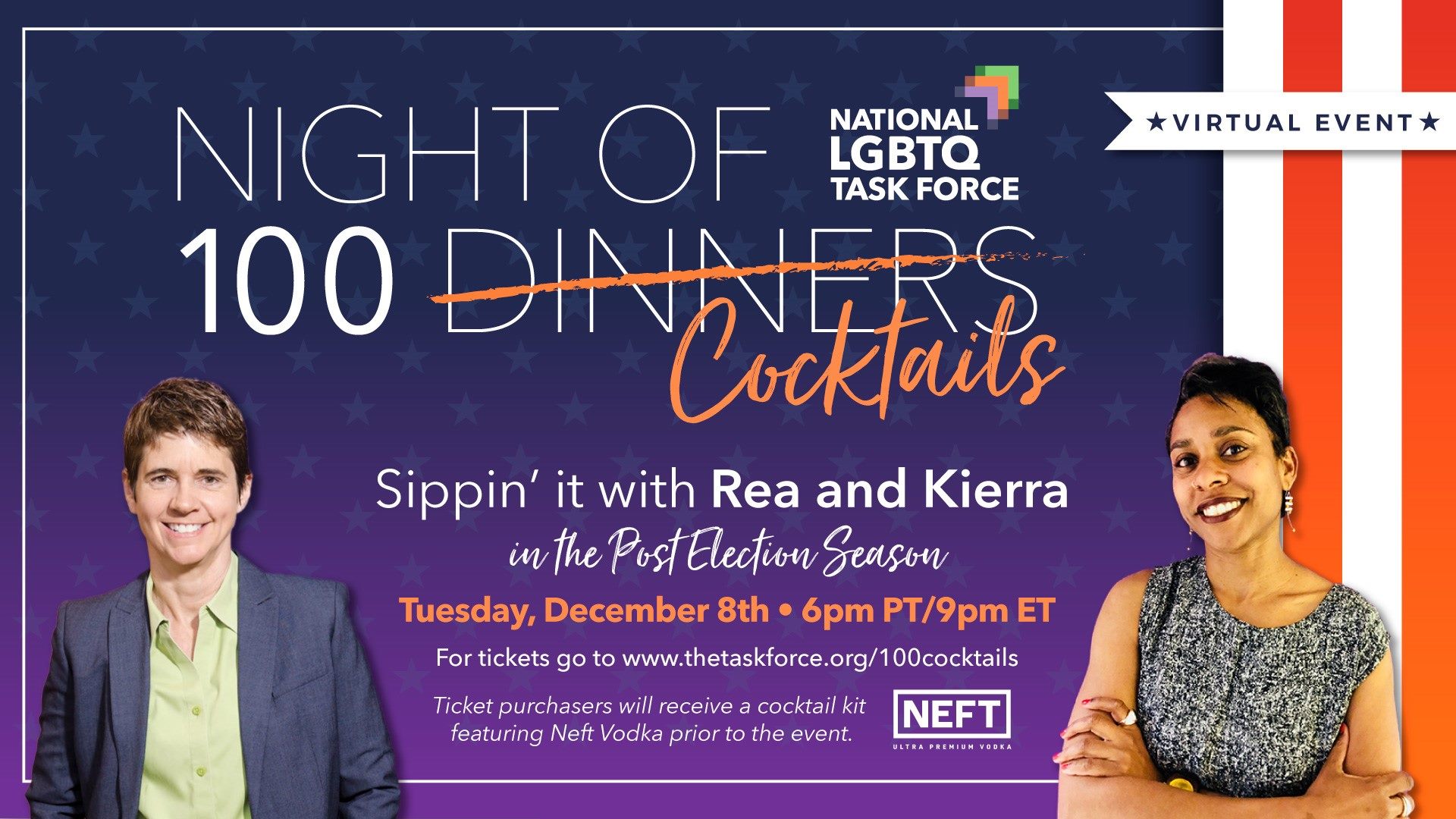 This event is hosted by the National LGBTQ Task Force.
Please join us to discuss the election results (hopefully we know by then), hear about future of the Task Force with incoming Executive Director Kierra Johnson, and give Rea Carey a final chance to gather (virtually) with you all in her role as current Executive Director!
Unfortunately, this year we can't offer you up parties at beautiful homes but we can pledge to you that our critical fight for LGBTQ equity will continue with your generous donation. In fact, this year your dollars will have more impact since they will go directly to our programs!
With your donation of $125 or more to the Task Force, your household will receive an invitation to our Zoom conversation with Executive Director Rea Carey and Deputy Executive Director Kierra Johnson and mixology session with Neft Vodka.
Contact Cindy Tomm at [email protected] with questions or inquiries.