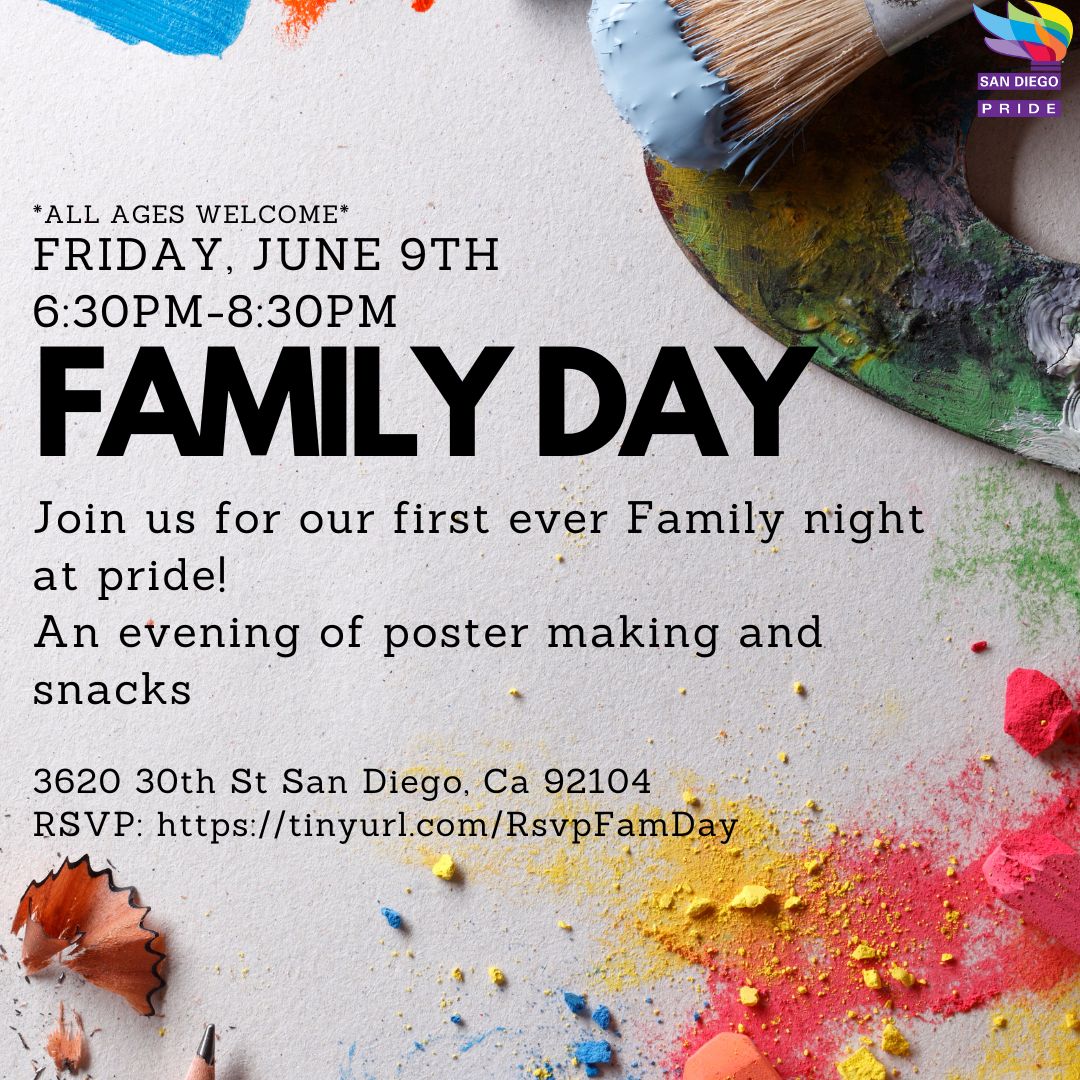 On June 9th we will be having our very first Family Day! We are inviting all staff, volunteers, youth, and community members to bring their friends and family to join us for a day of poster making here at the Pride office. The posters made will be displayed at the Pride festival happening July 15th and 16th.
RSVP for the event here: https://tinyurl.com/RsvpFamDay
Hope to see you all there!