FilmOUT San Diego Presents: TRICK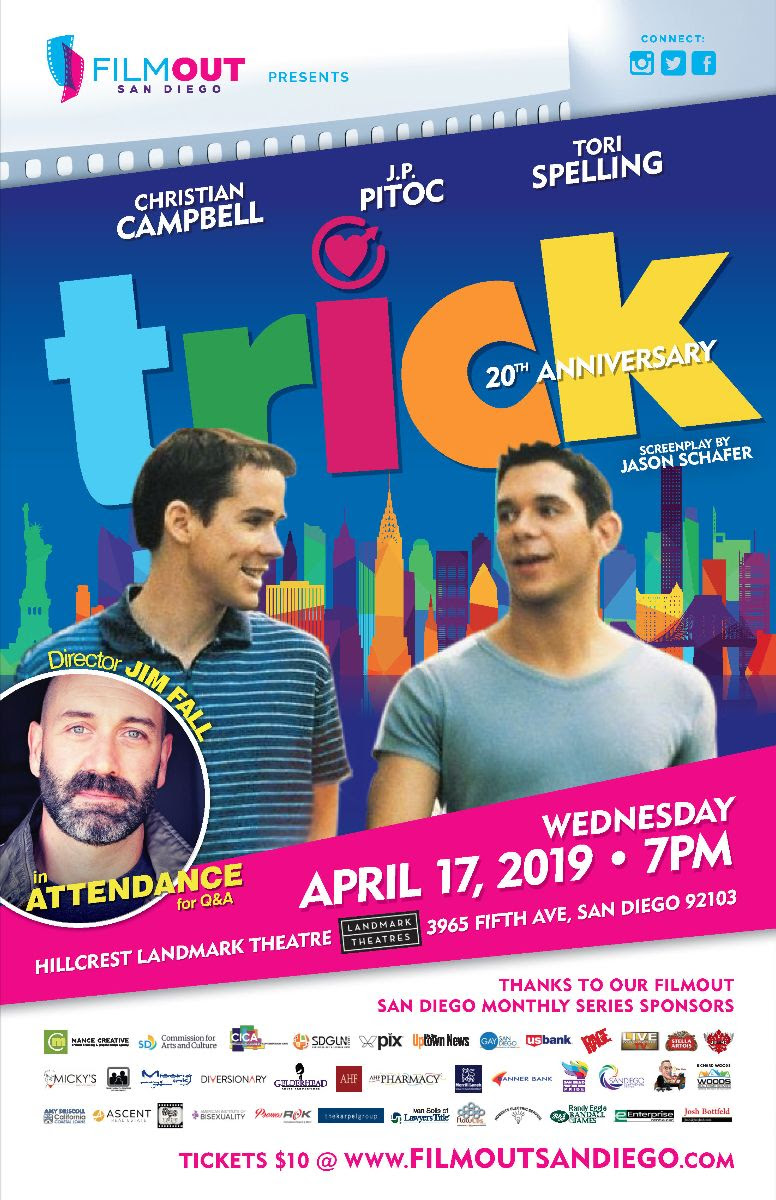 This event is hosted by FilmOUT San Diego.
Invite your friends on Facebook here.
Description:
As part of its ongoing screening series, FilmOut San Diego presents the 20th Anniversary at the Landmark Hillcrest Cinema's on February 20th (7:00-9:30pm) of:
"TRICK" – with Director Jim Fall in attendance for a Q&A
Director Jim Fall will be in attendance for a Q&A for the 20th Anniversary of his modern day gay classic comedy. Gabriel (Christian Campbell), an aspiring Broadway musical writer, meets Mark (J.P. Pitoc), a muscled stripper, who picks him up on the subway. They spend the night trying to find somewhere to be alone, but are forced to contend with Gabriel's selfish roommate (Brad Beyer), his irritating best friend (Tori Spelling), and a vicious, jealous drag queen (Miss Coco Peru) in a gay dance club.
Running Time: 89 minutes, Rating: R
Trailer: https://youtu.be/jIx5PPfmbFY