Flu/COVID Booster Vaccination Clinic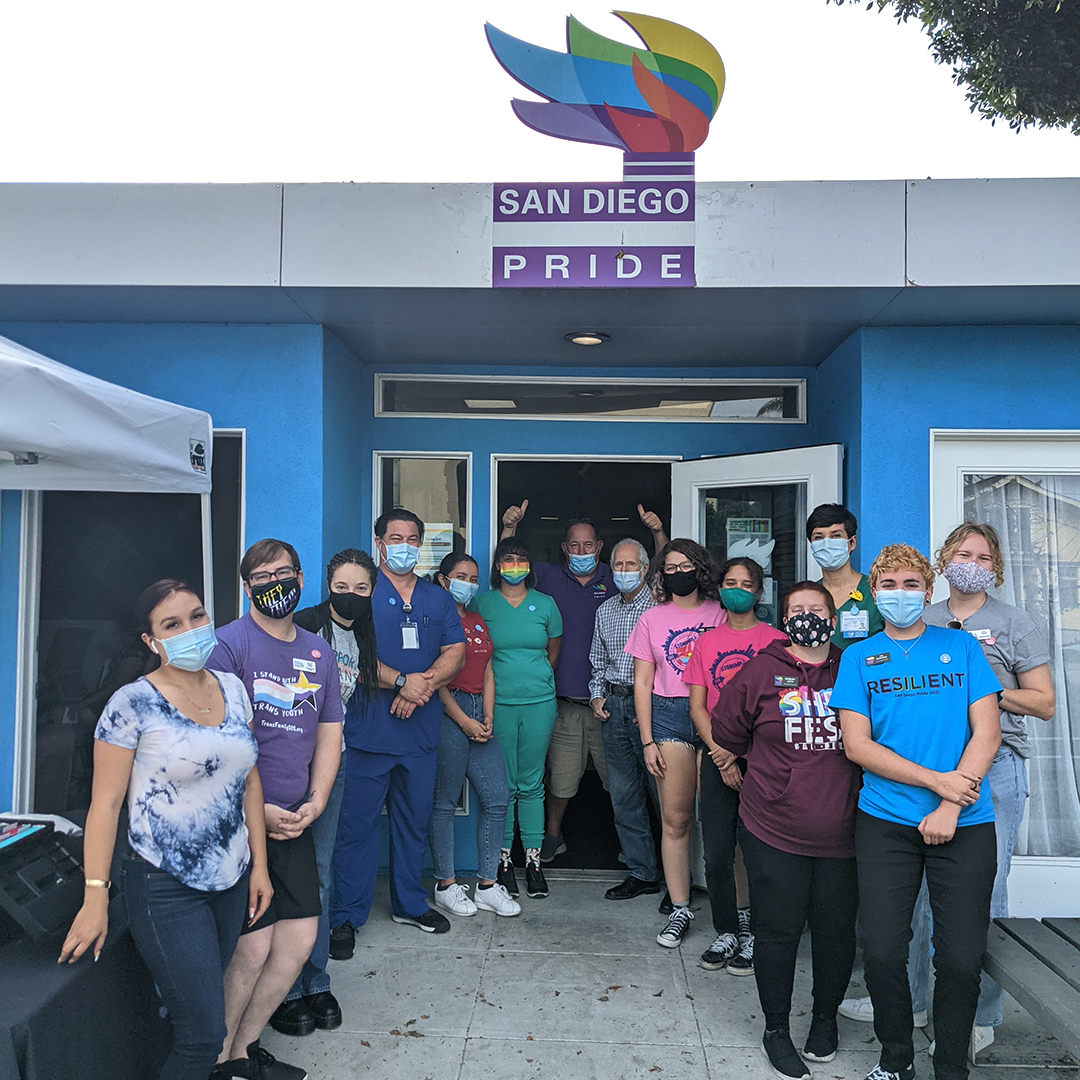 San Diego Pride and TransFamily Support Services, with Champions for Health in partnership with San Diego County, will be holding a vaccination clinic on Saturday, October 29, 2022, from 10 AM – 3 PM at the Pride Office (3620 30th Street in North Park) to administer COVID-19 second shots, first shots, and booster shots to those who are eligible.
We are also offering Flu shots. Flu shots are available for folks age 3 and up. An updated booster is now available, and it is our most protective one yet! It has been revised to strengthen protection against the original coronavirus strain, while also targeting the newer, dominant variants of Omicron that have spread so rapidly this summer.
Whether you've received the primary series, additional doses or booster doses, everyone ages 12 and up is eligible to receive the updated booster if it has been at least two months after your last vaccine dose, regardless of the vaccine brand you received.
Children ages 5 to 11 are encouraged to receive the original Pfizer booster at this time. Those 12+ are no longer eligible for the current mRNA boosters based only on the original strain of the virus. Updated booster doses are available in California now and are expected to be available for those under 12 in the next few months.
NOTE: Our vaccination clinic will provide Pfizer, Moderna, and Novavax 1st & 2nd shots, boosters, and Bivalent boosters to those eligible, as well as flu shots.
OPEN TO ALL – ESPECIALLY FOR YOUTH & TRANSITIONAL AGED YOUTH
The vaccination clinic will be held on Saturday, October 29, 2022, from 10 am – 3 pm.
Youth 12 – 17 must be accompanied by a parent and/or legal guardian. 
Appointments are not required but are highly encouraged. 
Appointment availability depends on vaccine supply. Please fill out the form or call 619-297-7683 to make an appointment.
Appointments last approximately 30 minutes.
Appointments are grouped to ensure all doses are used.
You will be asked to provide your name, address, date of birth, and contact telephone number.
Vaccines are free. You do not need health insurance.
Vaccines are available to everyone with any immigration status that can receive a vaccine.
Thanks to our community partners: