Gay Men's Chorus 38th Annual Holiday Concert – Jingle!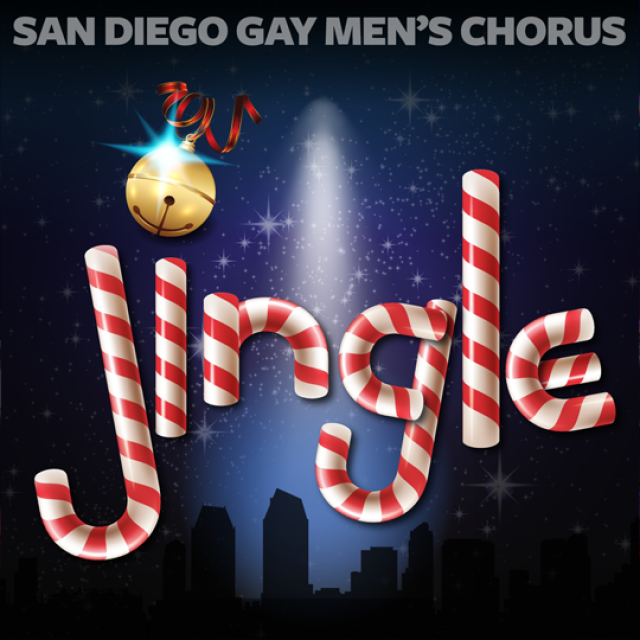 Jingle! promises to once again deliver well-needed cheer that makes it San Diego's favorite holiday tradition!  This year, the Chorus celebrates the power of home, through the beautiful music of Eric Whitacre, Ana Gasteyer, Prince Royce, James Taylor, the Temptations and more.
Additionally, Jingle! will feature the holiday sparkle you have come to expect from SDGMC, including choreographed dances, awe-inspiring solo performances and arrangements that highlight the vocal talents of the chorus ensemble.
Jingle! will be the second concert under the direction of SDGMC's new Artistic Director, Dr. Charles Beale.
Ticket sales will go directly to the Chorus' mission to provide inclusive artistic expression, community engagement and positive social change. Standing tall again, SDGMC is now 100% back in action, bringing the gift of music to that San Diego community. For patrons that cannot attend but would like to support the Chorus through a financial contribution, donations are accepted on their website, www.SDGMC.org.
All performances will follow the current health advisory guidelines put in place by San Diego Theatres.
Tickets are available through www.SDGMC.org and Ticketmaster: https://sandiegotheatres.org/event/2022/12/jingle
At a Glance
Jingle! presented by Sycuan Casino Resort
Friday, December 10, 2021, 8 p.m. (ASL Interpretation provided).
Sunday, Dec. 11, 2021, 3 p.m.
Please plan to arrive one hour prior to curtain call.
Balboa Theatre is located at 868 Fourth Ave, San Diego 92101.