The Center's Annual "Come Home for the Holidays"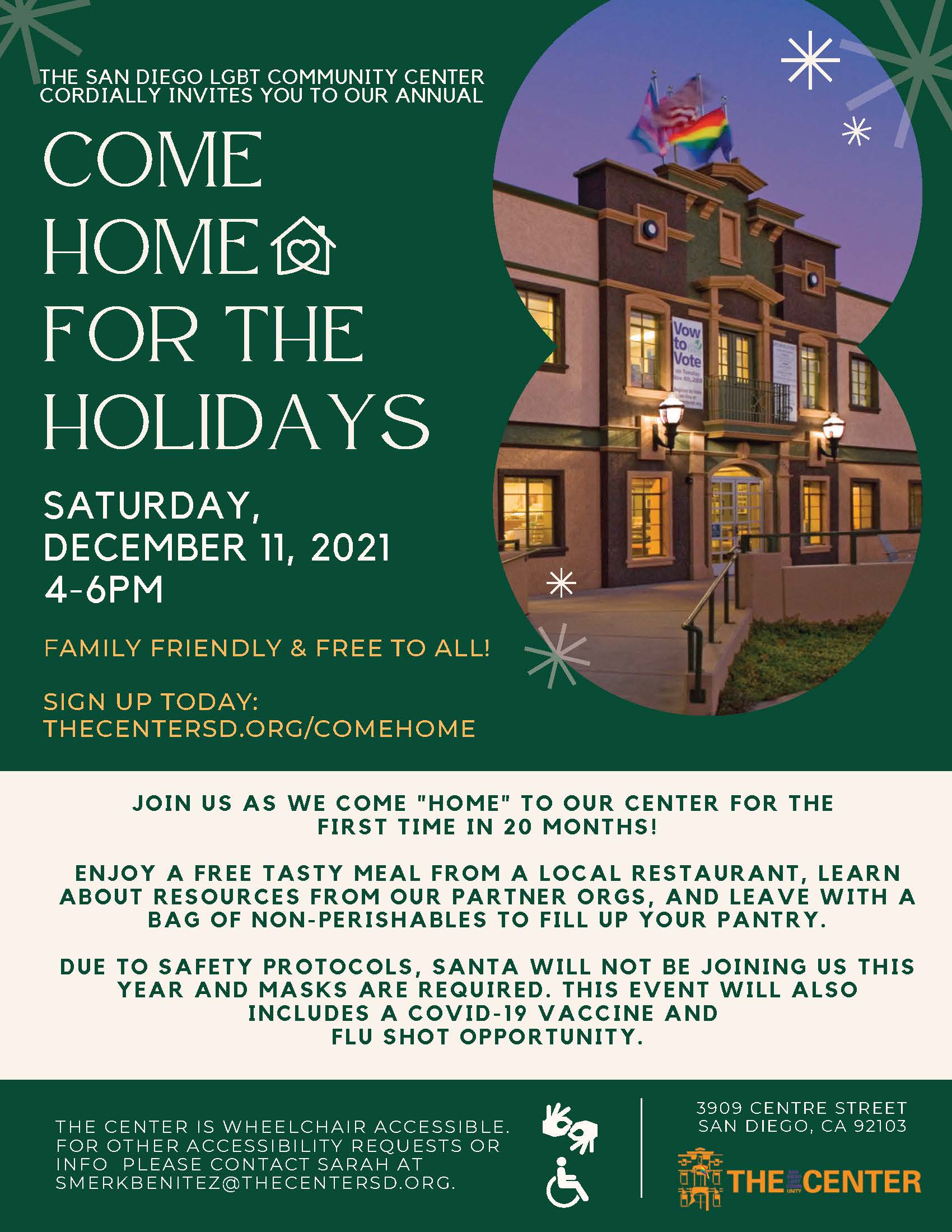 This Event is Hosted by San Diego LGBT Community Center
"We are thrilled to announce that our Annual Event "Come Home for the Holidays" is back! After all our community and world have been through over the past 20 months, we are excited to welcome the community "home" to Our Center.
Our annual "Come Home for the Holidays" party will be held on Saturday, December 11, 2021, from 4-6 pm at The San Diego LGBT Community Center. We hope that you will be able to join us for this multicultural celebration that seeks to highlight the diversity of the holiday season in the LGBT & HIV/AIDS community! Although this year may look different, we couldn't be happier to welcome you back.
This event is a fun, secular celebration of the many holiday traditions of our LGBT and HIV communities. It is free and open to the public, and we expect about 200 community members to attend.
We hope that you'll join us at "Come Home for the Holidays" to help us celebrate community connection. If you have any questions, would like to host a table at the event, or need more details, please reach out to Sarah Merk-Benitez, Director of Services Integration at The San Diego LGBT Community Center: [email protected]"