HTC's 4th Annual Summer Social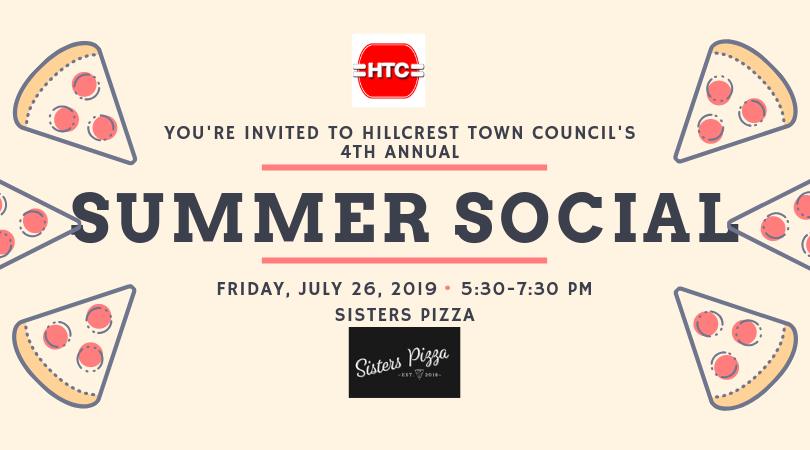 Hosted by Hillcrest Town Council
Description: Celebrate summer with the Hillcrest Town Council! Everyone is welcome to join us for a summer evening filled with light appetizers, drinks, and great conversation with neighbors and friends!
Sisters Pizza will offer happy hour beer, wine, and pizza specials during the event. A selection of pizzas and appetizers will be provided by the Hillcrest Town Council.
We look forward to mixing and mingling with many of our friends and neighbors at this fun summer event!
Join us!