The Future of AANHPI Identity and Power in the San Diego region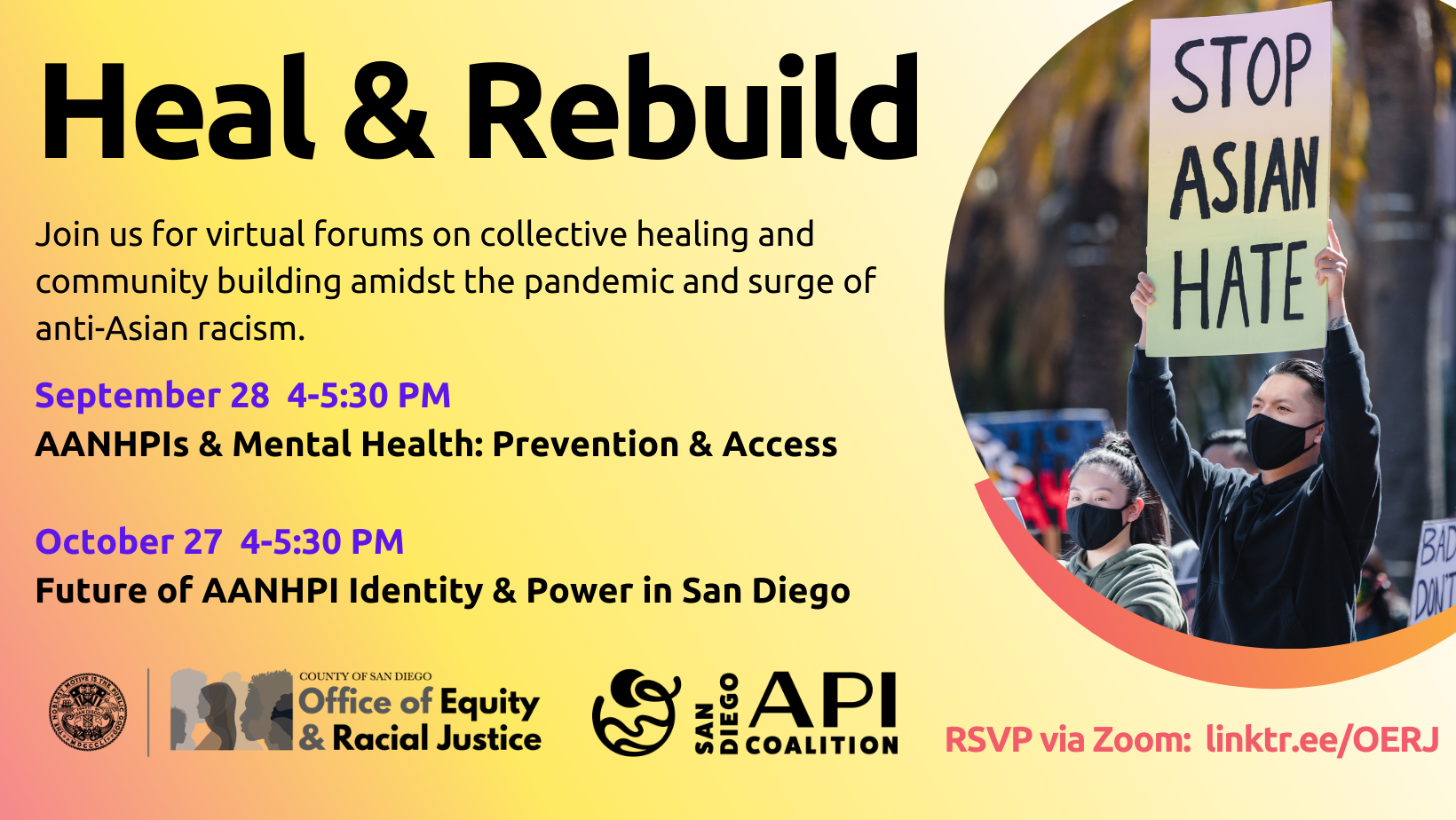 This event is hosted by the Office of Equity and Racial Justice
One silver lining during the pandemic and hate-fueled violence against Asian Americans is the coming together of the community to combat racism and the unflinching spotlight on inequities exacerbated by COVID-19.
How should we sustain the momentum, visibility and potential for unity and cross-racial solidarity?
Join the local leaders for a discussion about the AANHPI identity in San Diego, the role of AANHPI community in antiracist movements, and future opportunities to build civic power and lasting systemic change.
Panel:
DJ Kuttin Kandi, Asian Solidarity Collective

Jonathan "Tana" Lepule, Empowering Pacific Islander Communities

Tazheen Nizam, Council on Islamic-American Relations

Alex Villafuerte, Asian Business Association