Celebrate the Jeri Dilno Way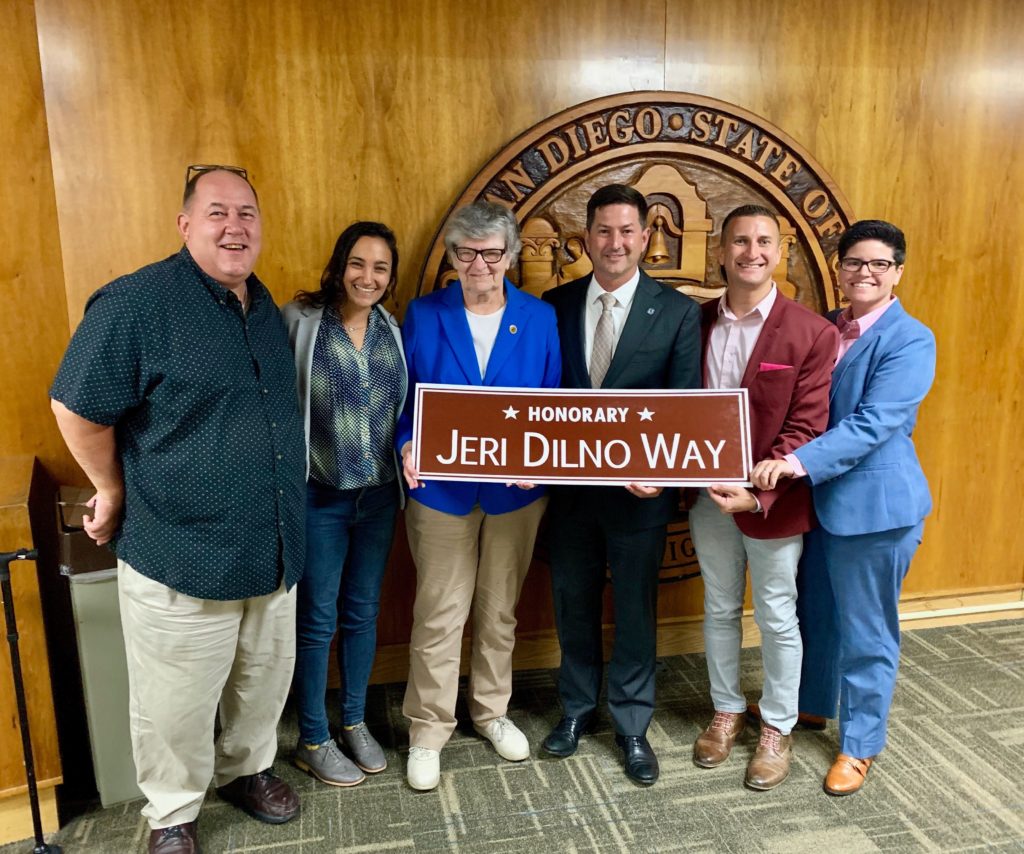 Councilmember Chris Ward will be recognizing local trailblazer and LGBTQ leader, Jeri Dilno with an honorary street naming at the 2400 block of Howard Ave, in front of her home at North Park Seniors (4200 Texas Street).
We will be unveiling "Jeri Dilno Way" and celebrating her 83rd birthday on Saturday, September 21st from 12:00-1:30pm at North Park Seniors.
The event will include refreshments and a brief program before the street sign is unveiled.