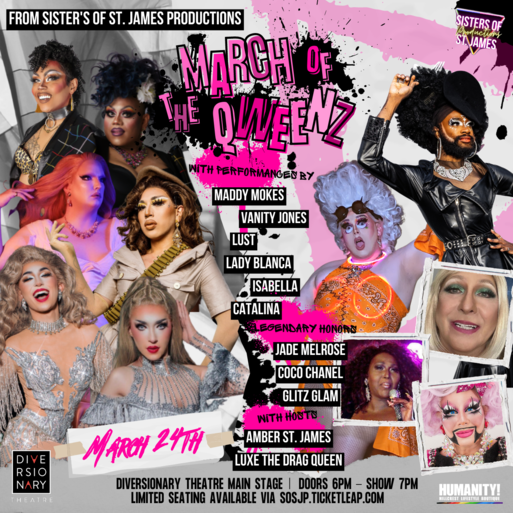 In the spirit of raising awareness and unifying as a queer community, Sisters of St. James Productions brings you MARCH OF THE QWEENZ, our activists and honors show honoring trailblazers and those who came to the rally cry.
Along with honoring San Diego legends for their contributions to the community, various drag performers will be performing moving and motivational pieces.
For one night only at Diversionary Theatre's Main Stage.
Doors open: 6PM
Show starts: 7PM
Hosted by Amber St. James and LUXE the Drag Queen
Honorees: Coco Chanel, Glitz Glam, Jade Melrose
Local Icons: Isabella and Catalina, Vanity Jones, Maddy Mokes, LUST, Lady Blanca