MARYAH's 2018 Harvest Howl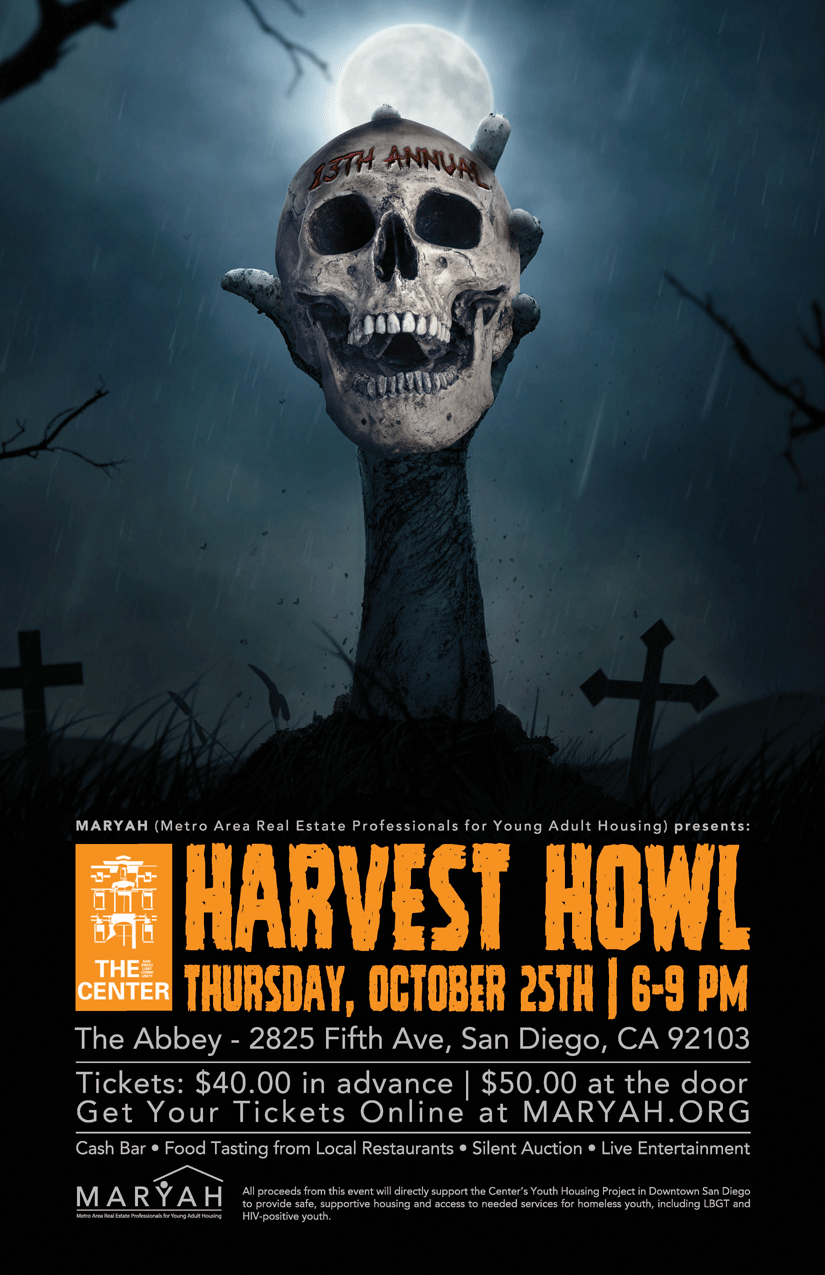 The 2018 MARYAH Board invites you to the 13th annual Harvest Howl as the Real Estate Community GIVES BACK to the community they live and work in. Your attendance and sponsorships help to support The Center's Youth Housing Project.
Join your friends and colleagues at the Historic Abbey in Banker's Hill. Enjoy food, drinks, and plenty of fun. This event will be bigger and better than any event we've ever hosted and it is our Signature Event that everyone waits for all year long.