Meet Me at the Back Mini Ball Volume 4 – Black Pride Day 2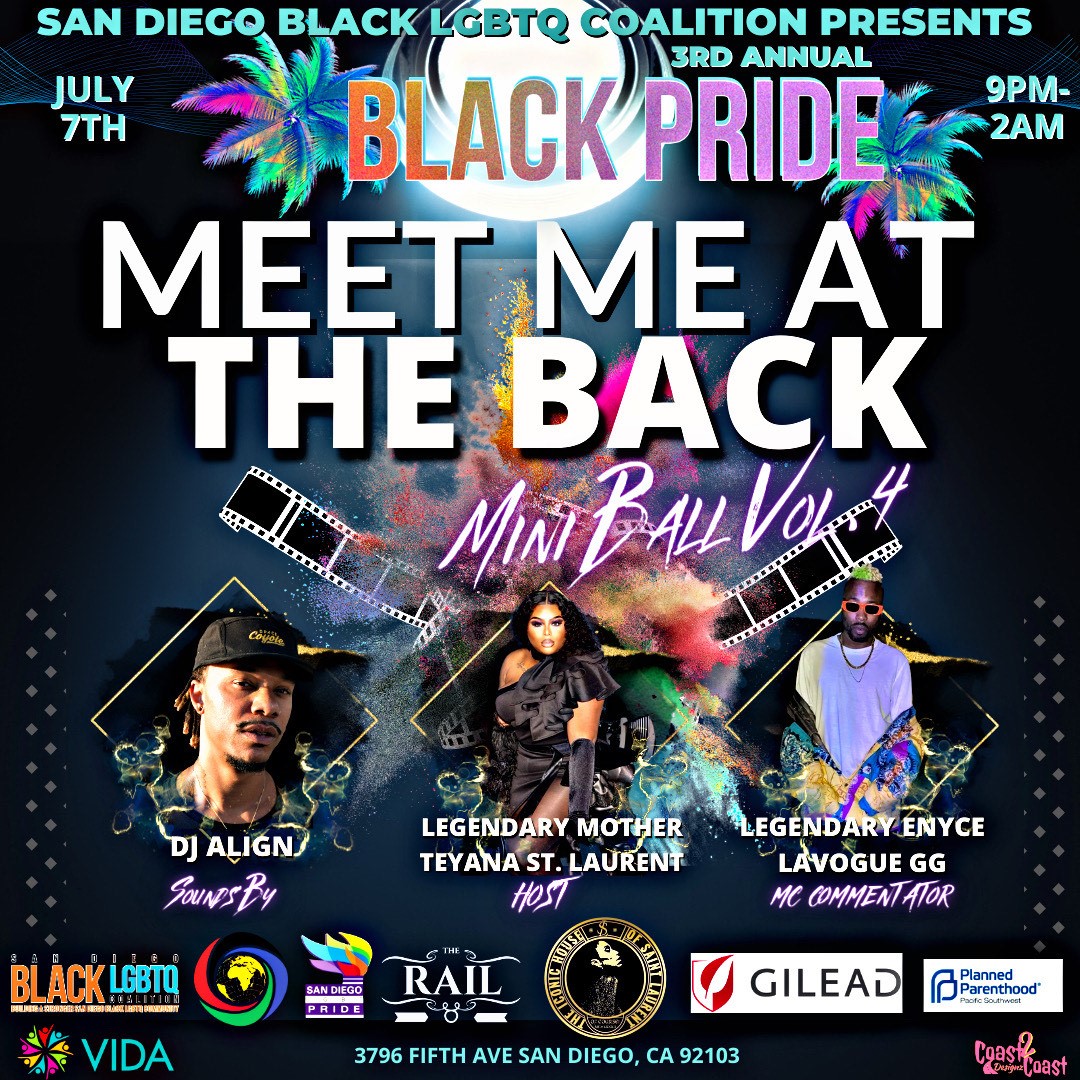 It's that time of the year! Meet Me at the Back Mini Ball is finally back with Volume 4, dripping with Black Joy Renaissance meets avant-garde. Join us on Day 2 of Black Pride, July 7th, 2023, at The Rail for a night of extravaganza and beauty at our Ode to Ballroom event, brought to you by Legendary Mother Teyana St. Laurent and the San Diego Black LGBTQ Coalition!
Launching the 1-year anniversary of Meet Me at the Back with our power hour of fabulous and talented stars and Drag Queen performers. Come dressed to impress and ready to work the runway with category prizes up to $3,500. Come to slay or move out the way!✨✨⭐️
This is a 21+ event, VALID ID REQUIRED FOR ENTRY.