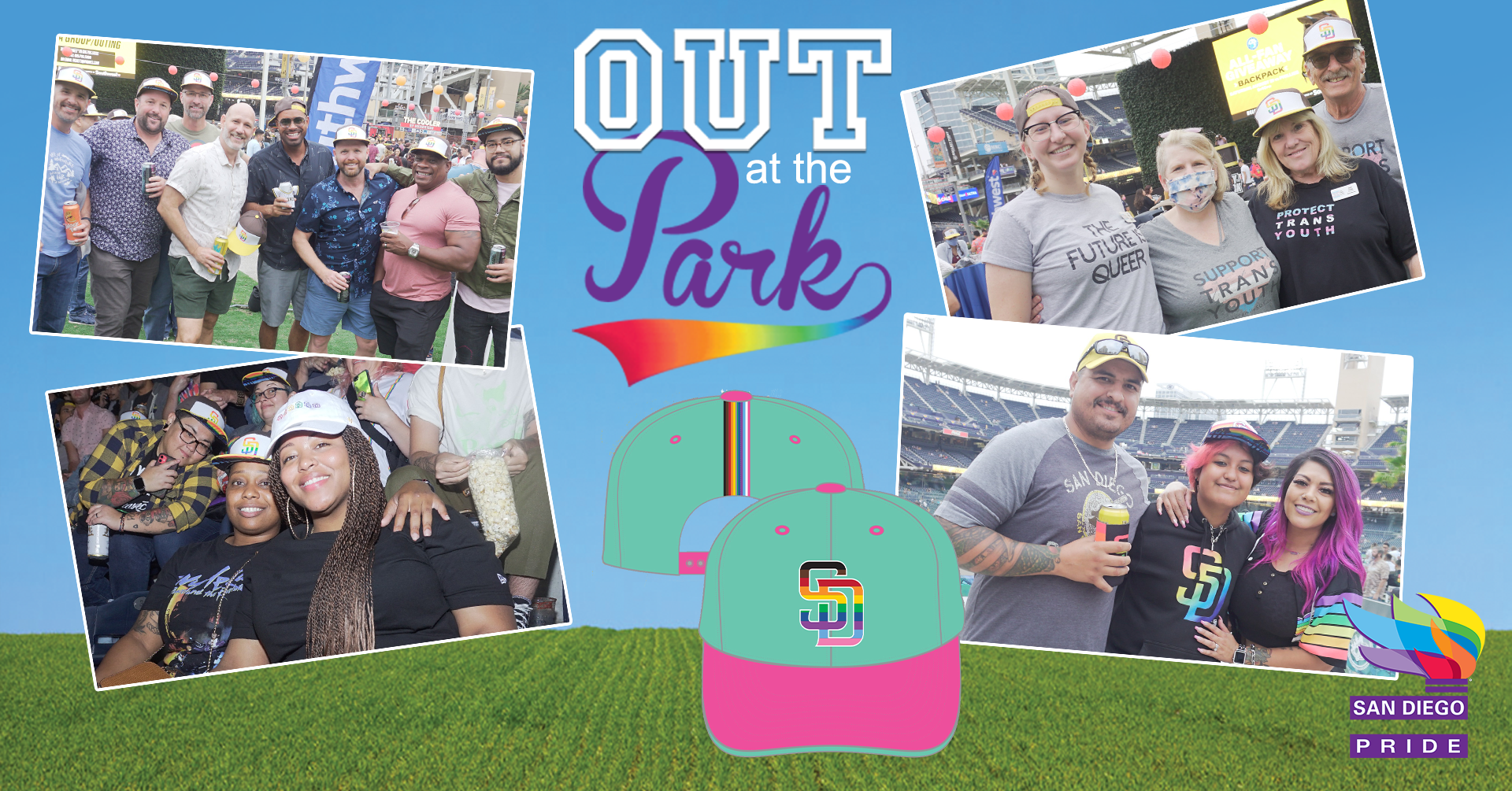 Join San Diego Pride as we team up with the Padres for Out at the Park on Friday, April 14 at Petco Park. Grab your friends, family, and rainbows as we prepare to enjoy an exciting evening of entertainment and baseball when the Padres take on the Milwaukee Brewers.
Arrive early and enjoy our pregame happy hour in Gallagher Square with CocktailFest presented by Southwest Airlines from 4:30-6:30 PM.
Your Out at the Park ticket purchase includes a seat in our large Out at the Park section (or limited upgraded OATP viewing section), a commemorative Out at the Park Padres hat, $10 donation to San Diego Pride, and access to the pre-game VIP space in Gallagher Square (food and drinks not included).
TICKETS ON SALE NOW!
To purchase 10 or more tickets contact Logan Washburn at (619) 795-5137 or [email protected]. 
By purchasing a ticket for Out at the Park at Petco Park, your information will be shared with San Diego Pride in order to receive updates and information specific to the event.
Accessibility:
American Sign Language interpretation services have been confirmed for this event. We will provide reserved seating for those who use ASL interpreters and those with accessibility needs in the first row. The venue is accessible to all mobility devices. All-gender, mobility-device-accessible restrooms are available at the venue.
For any other accommodation needs, please email [email protected] one week before the event.