Pride Market – Pure Brewing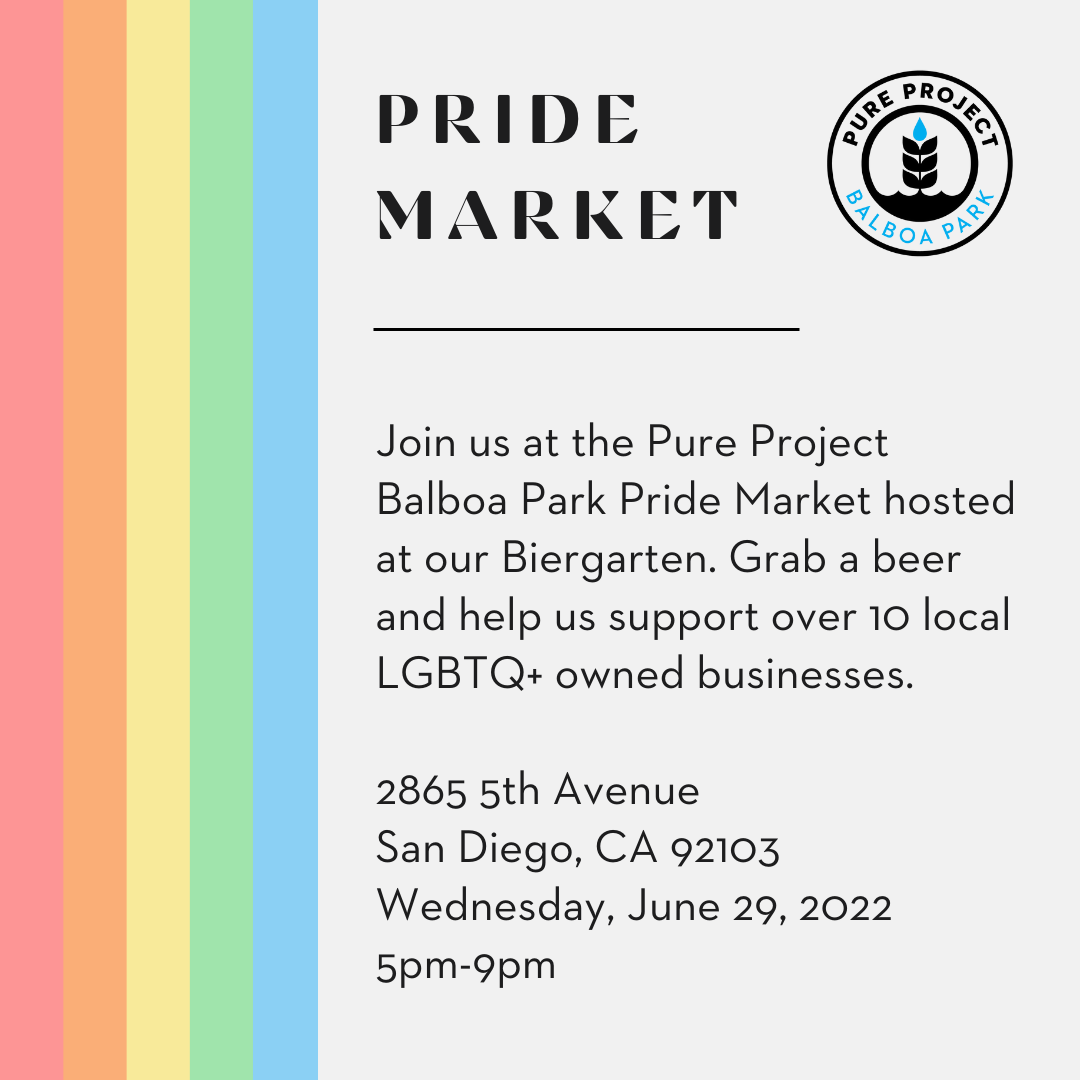 Join us for our first-ever Pride Market at our Pure Project Balboa Park Biergarten, featuring over 10 local LGBTQ+ owned businesses!
This event directly supports Brave Trails, a leadership summer camp with the mission of connecting LGBTQ+ youth to their people, place, and passion.
The vendors (all local, LGBTQ+ owned businesses):
The Peach Stitch – @thepeachstitch
Salmita's Creations – @salmitas_creations
Mullet Made – @mulletmade
Higher Vibration Tonics – @highervibrationtonics
Decari Designs – @decaridesigns
Wicky Woman Candles – @wickywomancandles
Moonwinks Woodworking – @moonwinkswoodworking
Animayes – @jennifermmayes
Ember & Onyx – @emberandonyx
Bumble Bre Studios – @bumblebrestudios
We look forward to seeing you!