LGBTQ+ & Tobacco: Health Equity Action for our Community webinar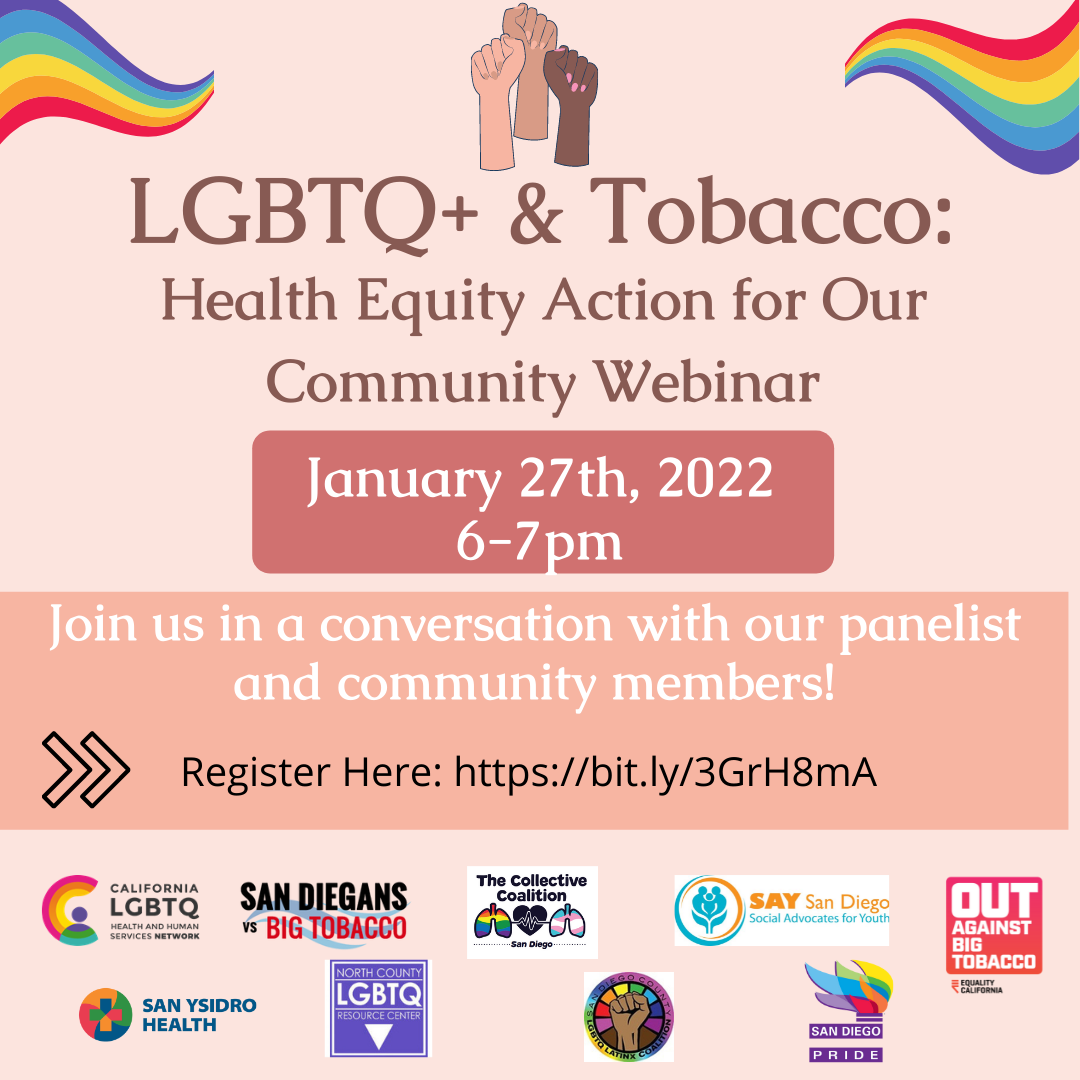 Health Equity Education and Call To Action to end the sale of flavored tobacco products in San Diego and in Chula Vista: ALL flavors, ALL products, ALL locations, NO exceptions.
Learn more about the dangers of BIG TOBACCO and their products.
Please attend to learn more about this important issue.
Have your voice heard.
Take action!