West Coast Solidarity Phone Bank for Trans Equality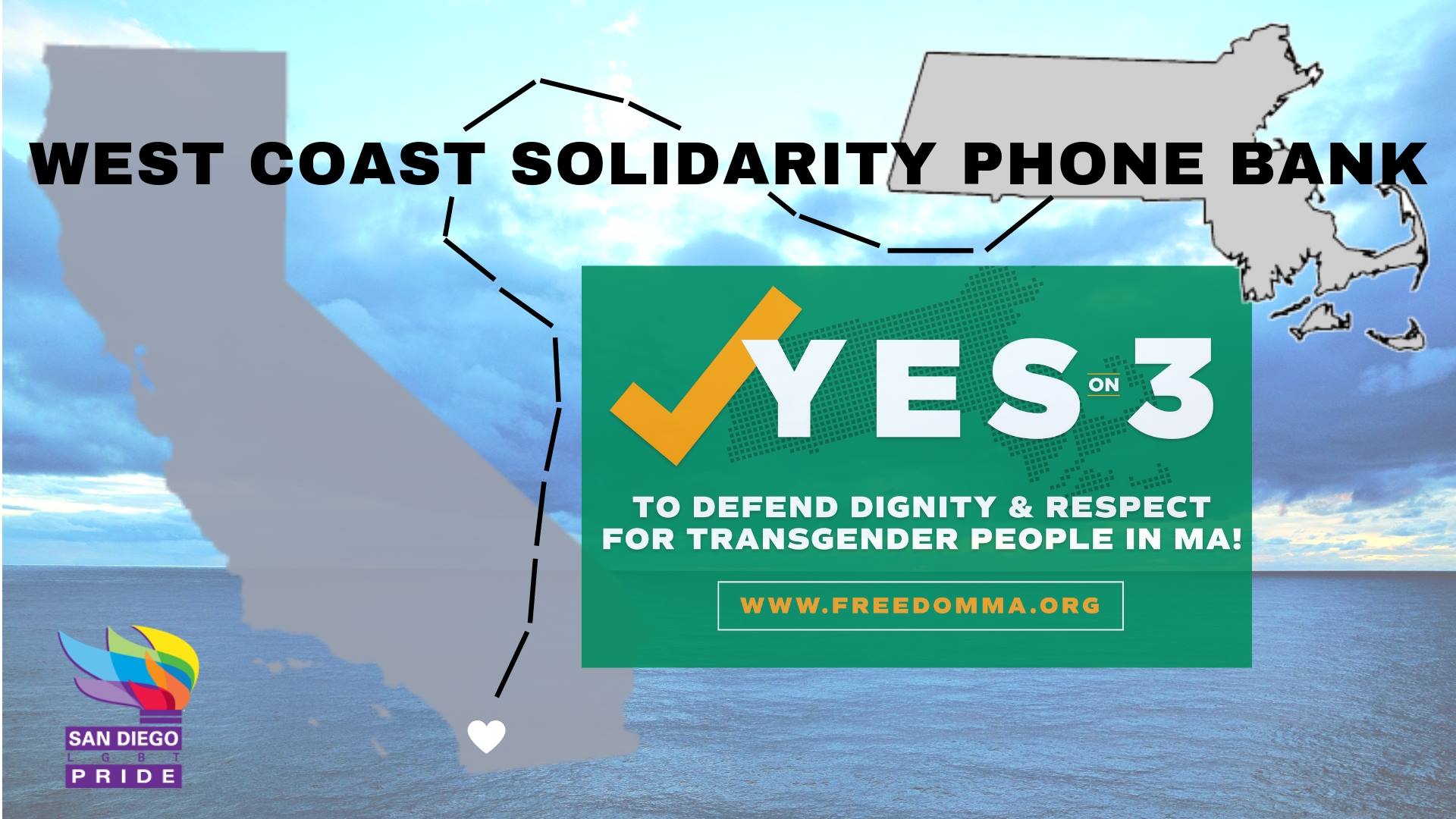 San Diego Pride is proud to partner with our friends at Freedom for All Massachusetts and the Yes on 3 campaign to protect the rights, dignity, and equality of transgender people in Massachusetts. We'll be hosting three solidarity phone banks leading up to Election Day here at the Pride office on the dates below:
September 26 3pm – 6pm*
October 17 3pm – 6pm*
October 24, 3pm – 6pm*
*3-6pm Pacific (6-9pm Eastern).
Background information from the Yes on 3 website:
This November, voters in Massachusetts will be voting on whether to keep their 2-year old law protecting transgender people from discrimination in public places like restaurants, hospitals, and bathrooms. We need to share the facts, educate voters, and make sure our supporters turn out and vote!
(freedommassachusetts.org)
Volunteers who sign up to phone bank will be calling voters to share information and have conversations that increase public support for transgender people and nondiscrimination laws.
*Bring your own laptop and phone, if you can! We have a few spare computers, but we welcome you to use your own laptop / phone if that's possible for you.
Accessibility:
The Pride office is wheelchair-accessible. Phone banks are not Deaf- or HOH-accessible events by nature. If you have any other accessibility-related questions or requests, email [email protected]
For more information:
Contact Jen and the Vote With Pride team at [email protected]