Stonewall @ 50 and the History of LGBTQ Rights in America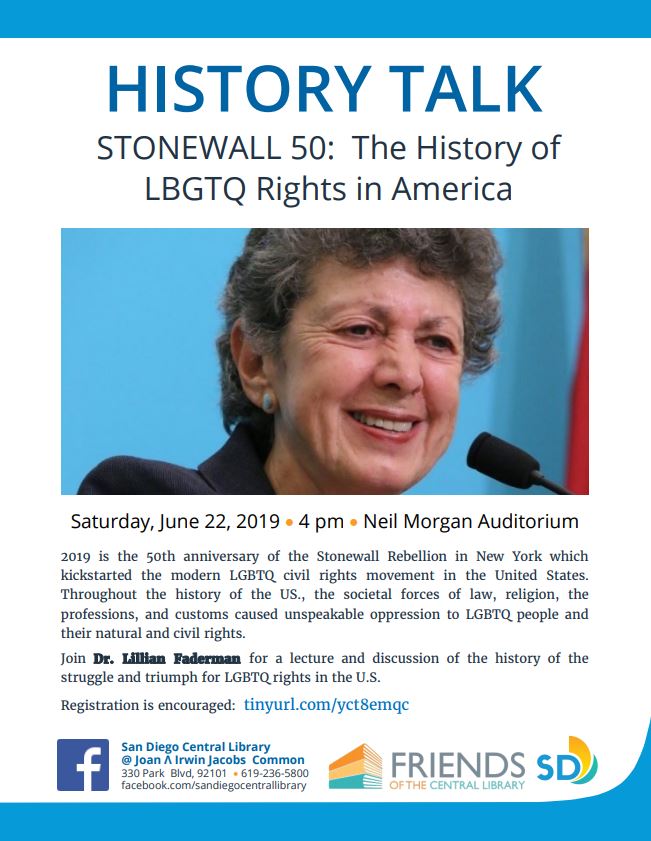 This event is hosted by San Diego Central Library.

Description:
Join Dr. Lillian Faderman for a lecture and discussion of the history of the struggle for LGBTQ rights in the U.S.  Throughout the history of the US., the societal forces of law, religion, the professions, and customs caused unspeakable oppression to LGBTQ people and their rights. LGBTQ were classified as criminals, people who were mentally ill, depraved sinners, and deserving of irrational hatred.