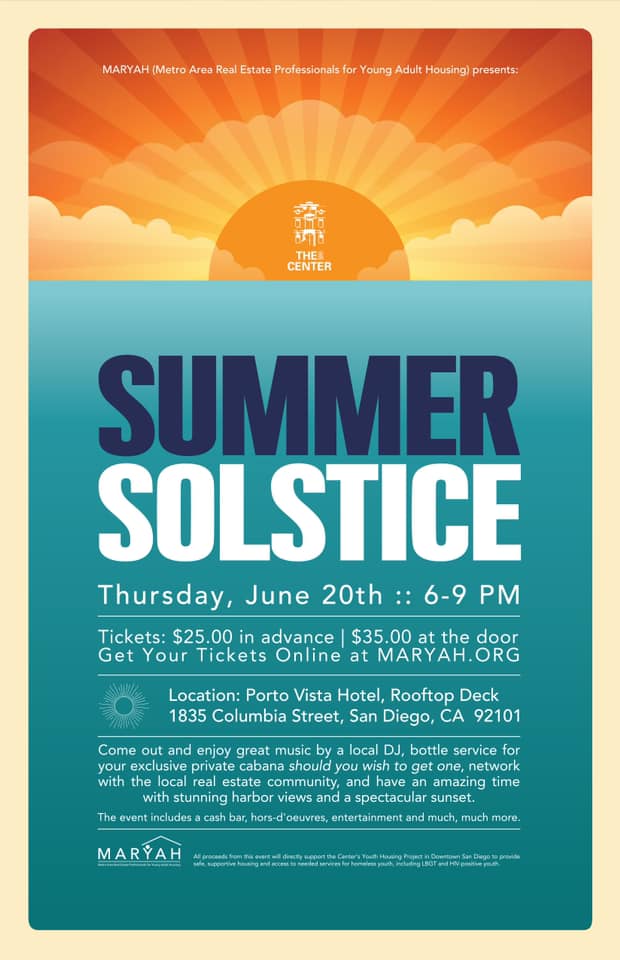 This event is hosted by San Diego LGBT Community Center.
Invite your friends on Facebook here.
Description:
The Real Estate Community Uniting to End Youth Homelessness
MARYAH (Metro Area Real Estate Professionals for Young Adult Housing) and the San Diego LGBT Community Center invite you to join us on Thursday, June 20th for our Summer Solstice Event at the Porto Vista Hotel Rooftop Deck.
Come out and enjoy great music by a local DJ, bottle service for your exclusive private cabana–should you wish to get one, network with the local real estate community, and have an amazing time with stunning harbor views and a spectacular sunset.
The event includes a cash bar, hors-d'oeuvres, entertainment and much, much more.