Hillcrest Taste 'N' Tinis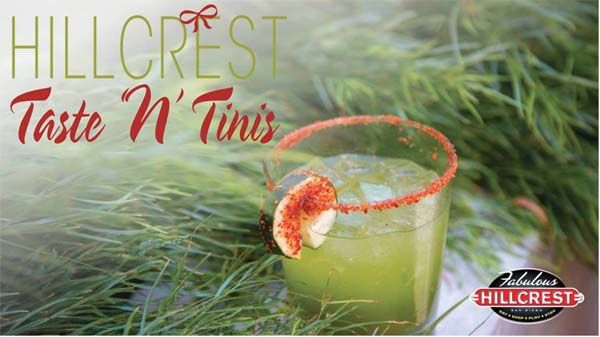 This event is hosted by Fabulous Hillcrest
Join Fabulous Hillcrest as they serve up this festive sip and shop event for the holidays! Enjoy Hillcrest's festive holiday season while embarking on a self-guided tour filled with delicious drinks, captivating eats, and fabulous local shopping!
Follow a map to participating Hillcrest destinations: restaurants offering an array of signature dishes, specialty appetizers, and decadent desserts while retail shops locations offer festive holiday martinis, cocktails, and shopping opportunities!
Be sure to show up early to get a free commemorative martini glass (while supplies last)!
Take yourself on a journey through international dishes and delicious libations – all while getting some holiday shopping done!
Join them at one of two will-call locations on 12/9 to pick up a map, commemorative glass, and ticket.
3955 Fifth Ave at Village Hillcrest or 1051 University Ave. (at Rich's Nightclub).