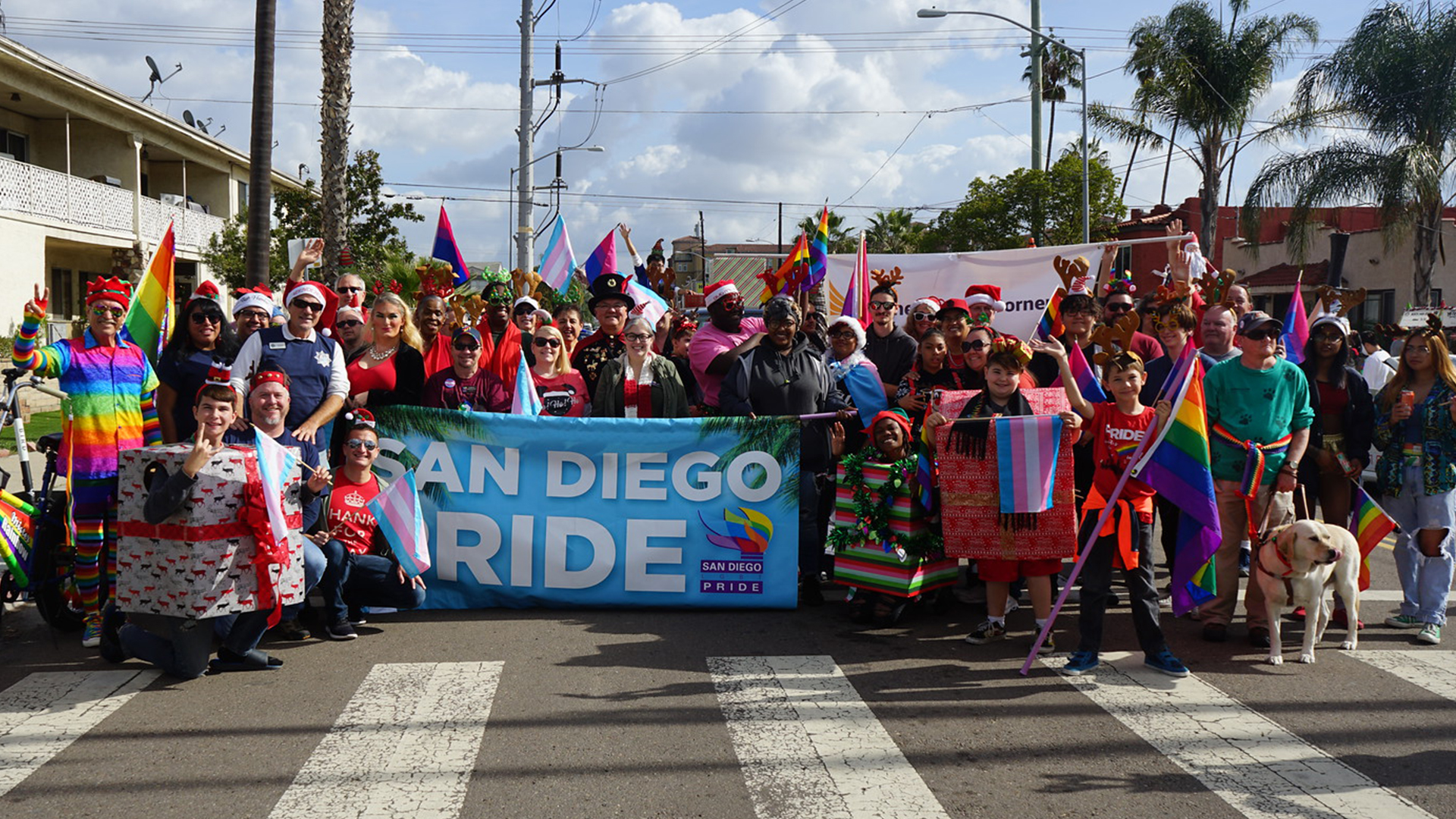 This contingent is hosted by San Diego Pride.
Event Description:
Celebrate the Holiday Season with San Diego Pride!
Grab the kids, the neighbors, friends, and the whole family, and come down to beautiful North Park for our tradition of ensuring LGBTQ families are represented in the North Park Toyland Parade!
We will meet at 10:30 am and walk together in the parade that kicks off at 11:00 am.
If you'd like to partner or march with Pride for the Toyland Parade please email Bob Leyh at [email protected]
www.northparkmainstreet.com/events/north-park-toyland-parade