Transgender Day of Remembrance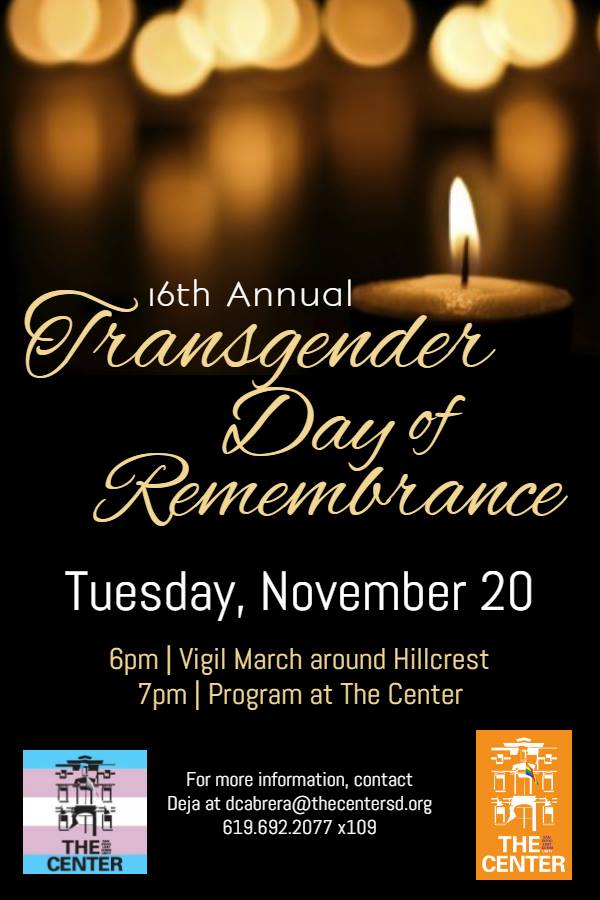 The annual Transgender Day of Remembrance (TDOR) is a solemn day to honor and remember the lives of people who have died as a result of transphobia and hate. We invite you to take a moment the morning of TDOR to join together at the Hillcrest Pride Flag to raise the Transgender Flag and then lower it to half-mast in honor of the solemn day.
Join us as we remember those we lost due to anti-transgender hate and violence. Together we will mourn, honor & celebrate their authentic lives. All are welcome.
* 6pm | Vigil March (Meeting Outside of The Center*)
* 7PM | Program at The Center.
For more information, contact Transgender Services at [email protected] or 619.692.2077 x109.