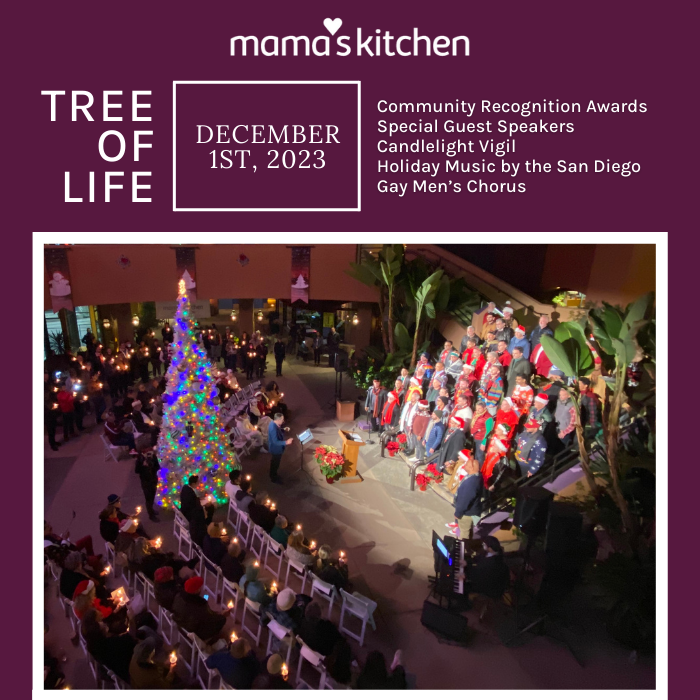 Each year, Mama's Kitchen and Village Hillcrest commemorate World AIDS Day by recognizing and remembering those affected by AIDS, as well as the ongoing leadership efforts made to end the epidemic.
World AIDS Day is an opportunity for people worldwide to unite in the fight against HIV, to show support for people living with HIV, and to commemorate those who have died from an AIDS-related illness. It is an evening of special memories, singing and sharing, and a candle lighting to honor those affected by AIDS.
Our Tree of Life Celebration will include:
– Community Recognition Awards
– Special Guest Speakers
– Tree Lighting
– Candlelight Vigil
– Holiday Music by the San Diego Gay Men's Chorus
We hope to see you there!