San Diego Pride Military Department & USD Legal Clinic Livestream Panel Discussion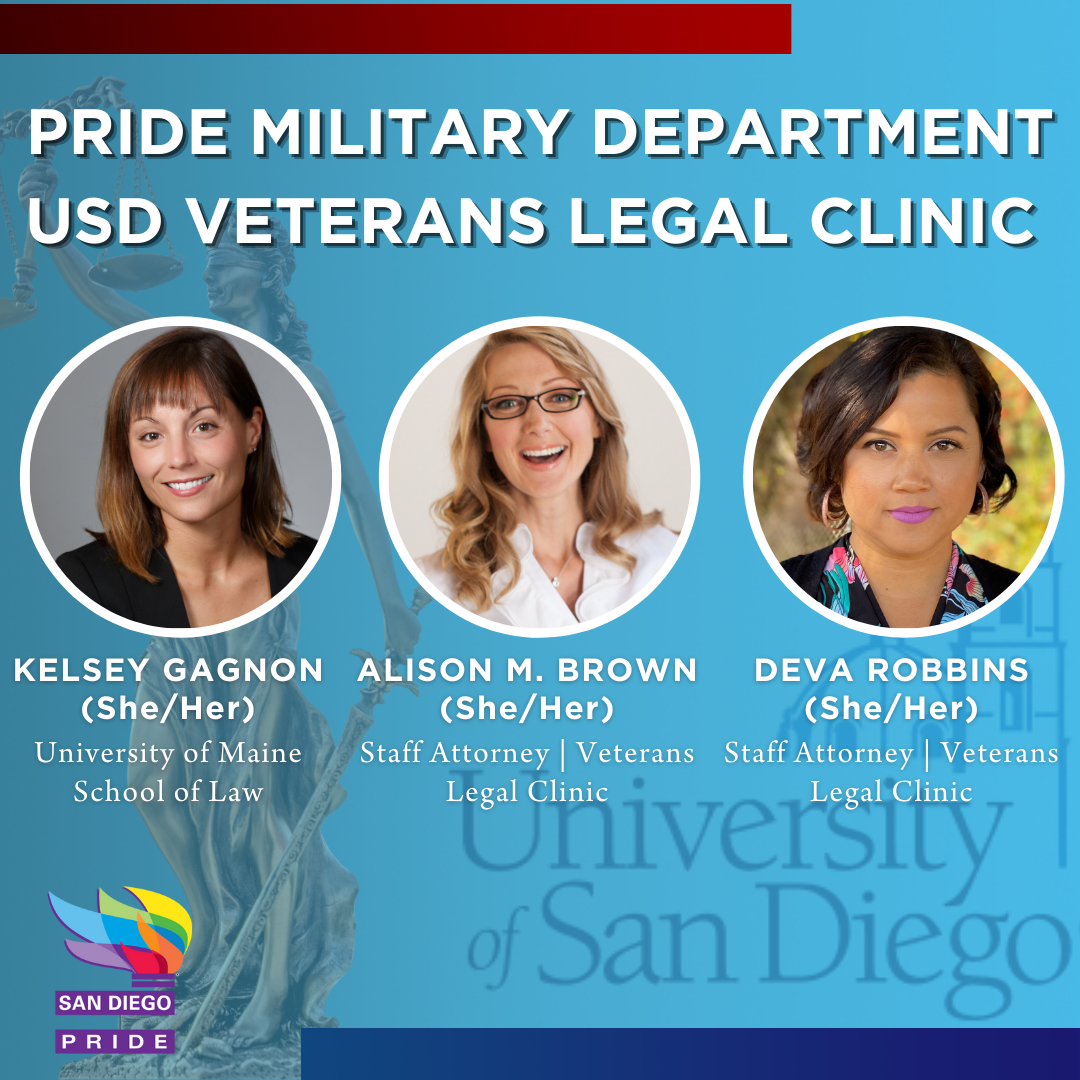 ​​Join the San Diego Pride Military Department and our guests from the University of San Diego Veterans Legal Clinic; Alison Brown, Deva Robbins, and Kelsey Gagnon. This Livestream will provide San Diego LGBTQ Veterans with information about how to upgrade a discharge due to homosexuality? How to have the VA change your name, as well as answer other LGBTQ veteran, legal-related questions. The USD Veterans Legal Clinic offers pro-bono help with veterans who experienced Military Sexual Trauma (MST), VA disability benefit claim appeals and help with the GI Bill.
The State of California is home to more veterans and military members than any other state in the country. There are over two million veterans currently residing in California, approximately 250,000 of whom live in San Diego County. The Veterans Legal Clinic at the University of San Diego School of Law is here to help.