Guardians of Pride Will Keep the Work Going!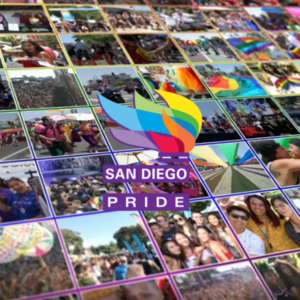 As San Diego Pride's year-round education and advocacy programs continue to grow, we are seeking Guardians of Pride to increase capacity and propel the Pride movement forward.
Your commitment to be a Guardian of Pride will enable us to continue connecting and empowering the San Diego LGBTQ community through over 30 year-round programs.
Volunteer-led programs engaged 2,731 volunteers in 2019 and 1,440 in 2020 with over 59% of our LGBTQ volunteers from communities of color.
Since March 2020, we've produced over 80 hours of free live stream programs to help connect and educate the community. We have engaged 700,000 viewers in everything from resume workshops to our Youth Leadership Academy.
San Diego Pride continues safe, socially-distanced in-person programs to support those most in need including grocery distribution to over 500 LGBTQ households and mask distribution to our seniors.
Your Impact:
Through your meaningful gift, you will preserve the mission of San Diego Pride to "foster pride, equality, and respect for all lesbian, gay, bisexual, and transgender communities locally, nationally, and globally." 

Together we will empower the most underserved sectors of the LGBTQ community to become their own best advocates of change. 
Benefits: 
Guardians of Pride will receive the following benefits:
Invitation to Guardians of Pride VIP Kick-off event in June
(This may be held virtually due to health and safety regulations) 

Invitation for two to our Annual Donor & Volunteer Fall Thank You Reception

A monthly donor-focused newsletter with updates on San Diego Pride's programs and the impact of your dollars

Listing in San Diego Pride's Annual Report 

A year-end summary of your total monthly gifts for the year mailed to you in December for tax purposes

Personalized support from the Philanthropy Department to answer questions about the program and your contributions.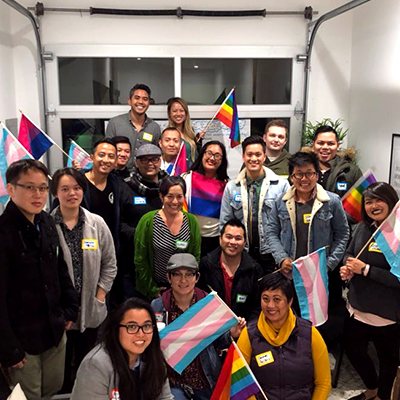 QAPIMEDA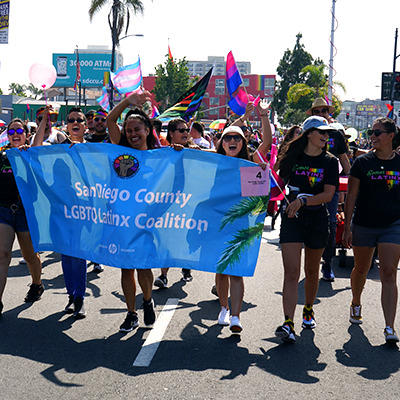 LATINX COALITION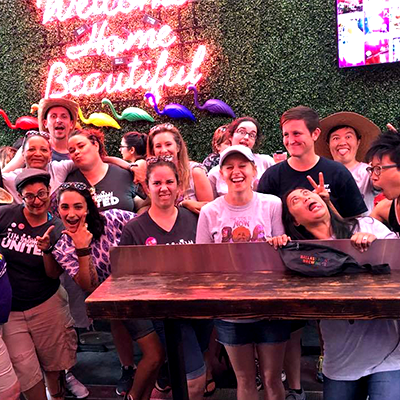 SHE FEST