Community Grand Marshal – Michael Moore
2016 Spirit of Stonewall Awardees
Every year, San Diego Pride accepts nominations from the community for the annual presentation of the Spirit of Stonewall Awards. The awards recognize individuals or groups who contribute significantly to the LGBT community through their leadership, activism, and/or fundraising efforts.
For a full list of our awardees, please click here.
Spirit of Stonewall Award - Community Grand Marshal
2016 Recipient - Michael Moore
Awarded to an individual or couple who has demonstrated outstanding leadership in the LGBT community over an extended period of years with consideration to service to San Diego Pride.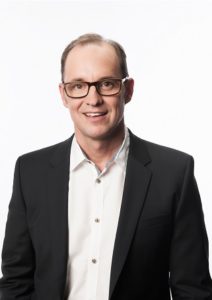 Michael Moore is a community leader with over a decade of experience supporting Stepping Stone of San Diego, in addition to other community organizations. In 2014, he joined the Board of Directors and, in 2015, was promoted to Chairman of the Board.
Stepping Stone was founded 40 years ago in 1976, when there were few accepting places for LGBT alcoholics and addicts to find refuge and get the help they needed. Stepping Stone was established in City Heights as a long-term residential recovery program providing the structure, education, treatment and tools to enable our LGBT brothers and sisters to rejoin our community and their families, sober and healthy. During the height of the AIDS crisis, the organization adapted to the needs of our population and added a focus on HIV treatment and prevention.
Although times have changed, the need for Stepping Stone in our community could not be greater.
Michael's focus at Stepping Stone is to help lead the organization back to its roots, bringing focus to the men and women who pass through the organization and whose lives are transformed by being free of drug addiction and alcoholism. He is committed to making sure these lifesaving recovery and HIV/AIDS services are available to our community regardless of ability to pay.
As Chairman, he has provided important business planning and budgeting discipline to control costs, enhanced fundraising efforts and recruited Executive Director Cheryl Houk to lead the organization once again. Success for Stepping Stone – and for Michael – will be defined by how many people the organization can help, and by ensuring that this important San Diego resource remains strong and vibrant for decades to come.
For his day job, Michael Moore works as Vice President of Product Management for a digital health company using his years of experience to provide health-related applications and services.