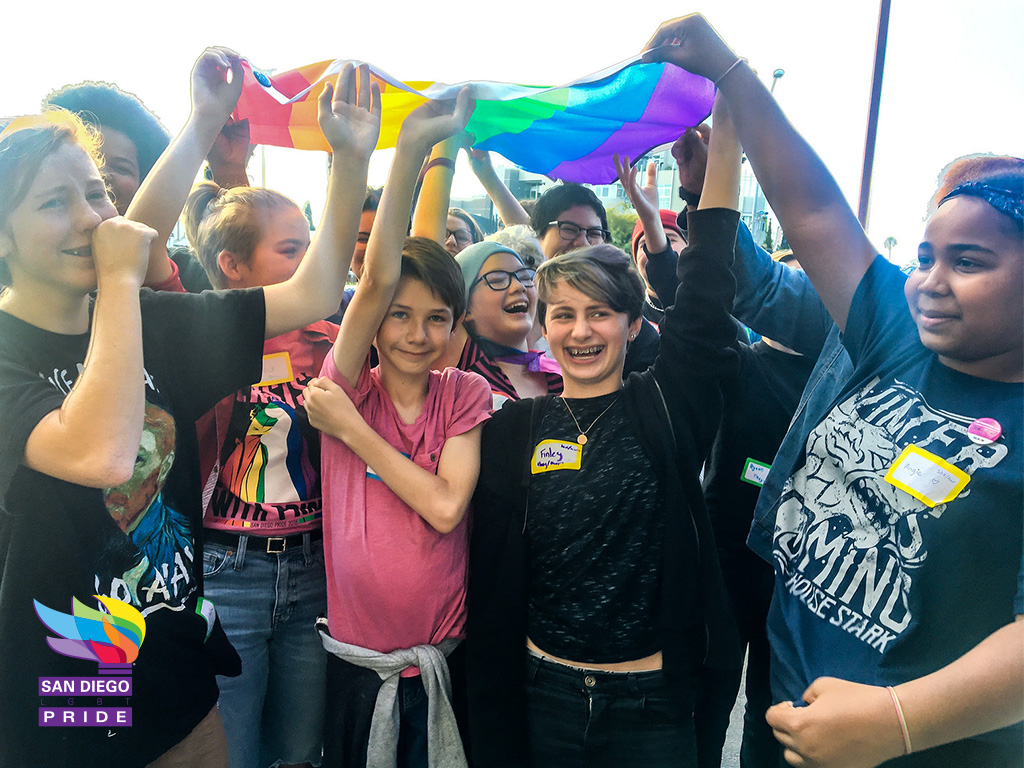 This election cycle has left us all with much to celebrate, much to be concerned about, and many questions left unanswered. That said, I think our region has much to be proud of. It is so clear that generations of intersectional organizing, advocacy, and public education by the LGBTQ community have shifted the public consciousness of our region and created an environment where support for LGBTQ equality is a nonpartisan issue.
San Diego's LGBTQ community has genuinely led the way on so many fronts over the decades. Our region's instrumental work in defeating the Briggs initiative, creating a safer environment for LGBTQ teachers. Our work on the FAIR Act and pioneering approaches to supporting LGBTQ youth in schools. LGBTQ veterans in our region and outgoing Congresswoman Susan Davis lead on the repeal of DADT. LGBTQ San Diegans and our allies like former Mayor Jerry Sanders lead the fight for marriage equality, not just locally, but nationally. Our current and outgoing Mayor Kevin Faulconer even stepped out last year to call for support of the Equality Act.
Our work is vital and it is not done. San Diego Pride and our many distinct community-led programs champion on through the face of this pandemic and beyond. Our education and advocacy work continues to uplift members of our own community. Our organizing efforts continue to educate LGBTQ voters as we build skills and capacity for our movement.
The wins, stalls, and losses in our pursuit of justice can feel heavy and permanent, but it's important to remember that they are mutable. As exhausted as we may feel at times, progress for our movement is sustainable. We need look no further than our region and the last few years and decades to know this is true, that change is possible. We are honored to be in this fight with you for the long haul. Take a rest. Take a break. Take a breather. When you are ready, jump back in. We're in this together, and Together We Rise.
In Solidarity,
Fernando Zweifach López
Pronouns: They/Them/Theirs
Executive Director
San Diego Pride
P.S. Our annual Youth Leadership Academy is next weekend. If you know a young person who's ready to elevate their leadership skills, please encourage them to apply here.