Presenters
Ady Huertas
Co Chair, San Diego LGBTQ Latinx Coalition

She/Her/Hers

Ady Huertas is the Supervising Librarian of the San Diego Public Library and has worked in libraries for 23 years. She leads binational efforts in libraries and is committed to providing services to marginalized communities. She leads the LGBTQ Latinx Coalition providing Latinx support & representation within the LGBTQ Community.
Alberto Cortes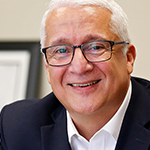 Executive Director, Mama's Kitchen

He/Him/His

Alberto Cortes has been a civic leader and healthcare advocate for 30+ years, advancing HIV prevention efforts in San Diego's most vulnerable communities. Since 2002, he has served as Executive Director of Mama's Kitchen, which provides home-delivered meals to the critically ill. He joined San Diego Pride's board in 2019.
Alex Riolo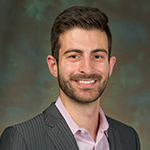 Parade Co-Manager, San Diego Pride

He/Him/His 

Alex has volunteered with San Diego Pride since 2015, previously serving as the assistant Parade Manager and currently as the Parade Co-Manager with Mark Maddox. During this time the parade has considerably expanded in viewership, contingents, and number of volunteers. Professionally Alex is a project manager in the aerospace industry.
Alex Villafuerte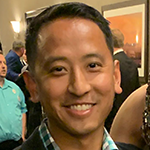 Marketing & Communications Manager, San Diego Pride

He/Him/His

Alex is the Marketing & Communications Manager at San Diego Pride overseeing the incoming & outgoing messaging for the organization. In addition to the marketing department, Alex also volunteers with the Queer APIMEDA Coalition and Pride's youth programs.
Alexis Fish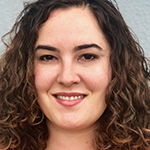 Editor, Billboard Pride

She/Her/Hers

Alexis Fish is the Vice President of Pride at MRC Media (Billboard, The Hollywood Reporter, Vibe, MRC Film & TV and Dick Clark Productions) as well as Editor of Billboard Pride.  Prior to this role, she was one of the founding editors of Condé Nast's first online LGBTQ community, them.
Brian Silva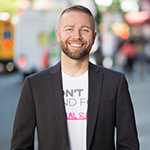 Founder & Executive Director

, National Equality Action Team (NEAT)

He/Him/His

Founder and Executive Director Brian Silva has been a leader in the LGBTQ+ movement for more than a decade. He led the volunteer, grassroots organization Marriage Equality USA and in 2012, began NEAT as vehicle for organizing across the intersectional issues that affect queer people's our lives.
Chad Ballard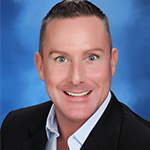 Vice President, Casswood a Fournier Group brokerage

He/Him/His

Chad has 25 years in the insurance industry and been involved with Prides since 2000. At the 2002 InterPride AGM in San Francisco he became affiliated with Casswood & joined them in 2005. Casswood has been insuring Prides for over 30 years, and administering the InterPride Insurance Program since 1994.
Chloe Janda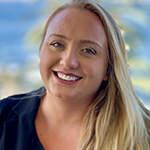 Communications Specialist, (W)right On Communications & San Diego Pride

She/Her/Hers

Chloe Janda has more than five years of experience in the communications field encompassing various industries including hospitality, non-profits, government, lifestyle, events, and healthcare. Chloe holds a Bachelor of Science in Journalism with a minor in Ethnic Studies from California Polytechnic State University, San Luis Obispo.
Clay Kilpatrick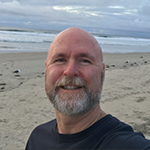 Co-Chair, San Diego Pride Military Dept

He/Him/His

Co-chair San Diego Pride Military Dept and San Diego LGBT Center Wall of Honor Council Member. Marine Corps 1984-1992. Married to Dr Michael Harrison for 18 years.
Daniel Meyer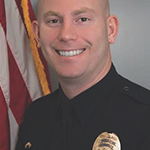 Police Lieutenant, San Diego Police Deparmtnet

He/Him/His

Daniel was board and raised in San Diego and has been blessed in his law enforcement career, first as a 911 dispatcher, then an Officer, Sergeant, and now Lieutenant for the SDPD. He also has the honor of serving our community daily as the department's LGBT Community Liaison.
Danielle Jablonski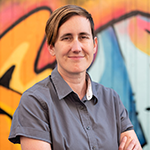 Executive Director, ClexaCon
She/Her/Hers
Danielle Jablonski is an Owner and Executive Director of ClexaCon, the largest entertainment convention for LGBTQ+ women, trans and non binary fans and content creators, held annually in Las Vegas. She is also an Executive Producer at DASH Productions and Tello Films which recently released the film "Season of Love."
Dave Mathisen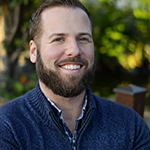 Director of Operations, San Diego Pride

He/Him/His

Dave Mathisen is thrilled to be a part of the Pride family as the Director of Operations, where he leads the organization's accounting, finance, human resources, IT, and facilities departments.
David Vance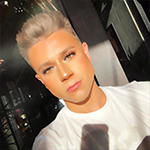 Communications and Marketing Manager, UC San Diego Antiviral Research Center

They/Them/Theirs

David Vance currently works in communications and marketing at the UC San Diego Antiviral Research Center, after four years of service at the San Diego LGBT Community Center. David is the Chair of the Hillcrest Town Council and the Co-Chair of the UC San Diego CFAR Transgender/Nonbinary Community Advisory Board.
Dean Arms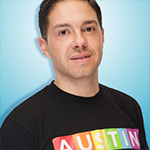 Volunteer Coordinator, Board of Directors, The Austin Pride Foundation

He/Him/His

Dean Arms is a native Texan who studied Marketing and Art History at UT El Paso and Architecture at UT Arlington. He works  as an HR consultant for the City of Austin. And enjoys volunteering, running, reading, travel, food and spending time with his partner, Thomas and their dog, Tucker.
Ernie Yuen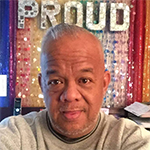 Executive Director, Las Vegas PRIDE

He/Him/His

Ernie is currently serving his second term as President of CAPI and has chaired/ hosted 4 CAPI AGMs and 1 InterPride AGM  in his home town of Las Vegas. Ernie would like to welcome all of you to San Diego and to CAPI 2020.
Fernando Z. López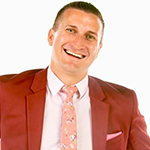 Executive Director, San Diego Pride

They/Them/Theirs

Fernando Z. Lopez, the Executive Director for San Diego LGBT Pride, moved to San Diego in 1999 as a homeless youth and has since become a prominent LGBT community leader through their work with organizations such as Equality California and Marriage Equality USA, advocating for the rights of LGBT individuals, couples, and families.
Finneas Burgess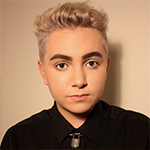 Youth Ambassador, San Diego Pride

They/Them/Theirs

Fin Burgess is a Youth Ambassador at San Diego Pride. They are also a master scuba diver and musician. They are passionate about sharks and deconstructing the gender binary. When not at Pride, they are working toward an early high school graduation.
Gardenia Partridge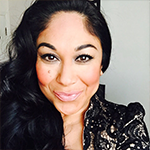 Entertainment Director, San Diego Pride

She/Her/Hers

As the Entertainment Director of San Diego LGBT Pride, Gardenia leverages an unparalleled understanding of the music industry. This includes assisting Palm Springs Pride, Cathedral Pride, and Phoenix Pride. Gardenia has maintained and cultivated relationships to succeed in the growth of the San Diego Pride Festival. 
James Murphy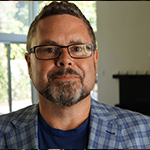 Chief Operating Officer, See Tickets – North America

He/Him/His

As Chief Operating Officer of See Tickets, Jim manages a team of 15 full time service personnel as well as over 100 seasonal temps.  Among 100 major festival clients worldwide, See Tickets provides varying levels of ticketing and on-site support to over 50 LGBT festivals and promoters.
Jared Harrison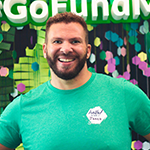 Director of Giving, GoFundMe.org

He/Him/His

Jared supports GoFundMe's most influential VIP customers. He is also Director of Giving for GoFundMe.org, the company's philanthropic and advocacy arm. He founded [email protected] Studying Politics at Washington & Lee University, Jared spent 12 years in Washington, DC advocating for some of the world's most impactful foundations and nonprofits.
Jay Sieber
Youth Ambassador, San Diego Pride

She/Her/Hers

She is 17 years old and a Junior at San Diego High. She has been involved with Pride since she was 7 years old because her mom was on the Pride and Capi board when she was younger. She has gone through all of the Youth programs that Pride offers.
Jen LaBarbera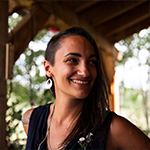 Education & Advocacy Manager, San Diego Pride

She/They

Jen currently serves as the Education & Advocacy Manager at San Diego Pride, where she manages community partnerships, education & advocacy programs, and international diplomacy work. Jen has been an active member of the Center's Young Professionals Council since 2015, graduated from the YPC Academy in 2017, and served as Co-Chair of YPC's Executive Committee from 2017-2018.
John Kozjak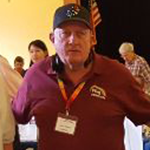 FOG President, FOG (Fellowship of Older Gays)

He/Him/His

A native of Wisconsin, John is Retired from the United States Air Force. He served in dynamic commands, including TAC, NORAD, and Space Command. After retirement John completed his education with degrees in Theater and Computer Management. Currently he is serving as the President of FOG.
Jorge Solorio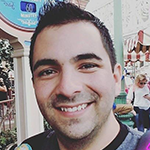 Vice-President, Las Vegas Pride

He/Him/His

Jorge is proud to make it his personal goal to help lead the Vegas Pride board in accomplishing the organization's mission. He has also been a great representative with CAPI, USAP, and InterPride. His actions show that he is dedicated to representing the LGBT+ community all over the world.
Joslyn Hatfield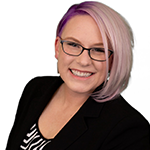 Marketing Director, Vegas Women's Fest

She/Her/Hers

Joslyn Hatfield manages the marketing and development strategy for Vegas Women's Fest. She holds a Bachelor's degree in Public Relations from the Walter Cronkite School  at Arizona State University. She is a columnist and contributing writer for Las Vegas Spectrum Magazine and contributor to Las Vegas Pride Magazine.
Juan Reynoso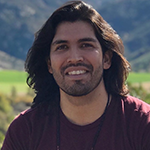 Community Outreach + Engagement Coordinator, San Diego Pride Accessibility Department

He/Him/His

Juan is a member of the San Pasqual Band of Kumeyaay Indians. He has been involved with San Diego Pride's Accessibility Department since 2014. An advocate for indigenous movements, disability justice, LGBTQ+ equality and inclusivity, he recognizes the value of intersectionality and how it shapes our individual experiences.
Karen Yew
Karen is a polygamous, lesbian presenting leather dyke and Sex Educator/ Activist with 23 years of experience. Her passion is providing relaxed, positive approach to sex education in community workshops and retail settings. Co- Chair / founder of Leather Realm at San Diego Pride from 2004 to 2009. Active in the local Kink, Leather, and BDSM communities and works at Pleasures and Treasures. Co-founder / facilitating Leather Roundtable and Womxn Talk Sex discussions.
LaRue Fields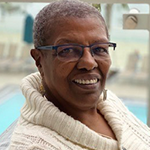 Retired Community Member

She/Her/Hers

LaRue Fields just recently retired from The San Diego LGBT Community Center where she was responsible for the Senior Programs.  She will be continuing her work with LGBT Seniors. LaRue is the 2019 Stonewall Award recipient for the San Diego Pride and a Bayard Rustin Civil Rights Award winner (2015). 
Lauren Manalo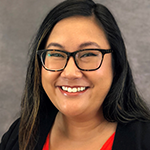 San Diego QAPIMEDA Coalition

She/Her/Hers

Lauren is a founding Board Member of the San Diego Queer Asian Pacific Islander Middle Eastern Desi American (APIMEDA) Coalition. She is the Marketing & Communications Manager for Community HousingWorks, a nonprofit affordable housing organization. She has done communications work with nonprofit and social change organizations for over 10 years.
Lisa Nava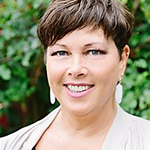 Director, Pride by the Beach, NorthCounty LGBTQ Resource Center

She/Her/Hers

Lisa, Director of Pride by the Beach since 2017: Her experience includes educational boards, commissions, and founder of The NC Justice Allies, served as NCLGBTQ Gala chair, keynote-World AIDS day, NC Women's March. Lisa's activism honor's her brother's memory who died from AIDS and was part of the LGBTQ family.
Lo Roberts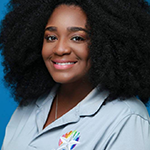 President/ Executive Director, Pride Houston

She/Her/Hers

Lo Roberts is Pride Houston's first woman of color to be President/CEO. She sees Houston's diversity and its unique blend of cultures as an incredible resource and advantage and would like to see that diversity emphasized in Prides and the LGBTQIA+ community as a whole throughout the world.
M Valladolid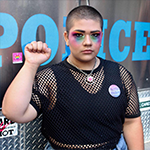 Youth Programs Coordinator, San Diego Pride

They/Them/Theirs

M Valladolid (they/them), is a non-binary Afro-Latinx organizer who is passionate about intersectionality, gender justice, and racial equity. When not working at Pride, M works on social media campaigns with the GSA Network Trans Youth (TRUTH) Council. They also have a purple lizard named Frank-N-Furter Valladolid (she/they).
Madison Eker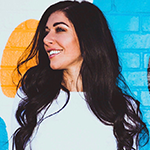 CEO & Founder of Sum of Us Festival: The first wellness festival for Womxn, Trans, and Non-Binary Folx
She/Her/Hers
Madison Eker is a trailblazer in the lgbtq+ wellness industry and the visionary behind Sum of Us Festival. As the first ever wellness festival for womxn, trans, and non-binary folx, Madison is revolutionizing the way in which wellness and authenticity manifests within her respective communities.
Marie Webber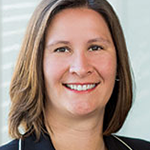 Chief Administrative Officer – Women and Infants, Psychiatric and Ophthalmology Services

she/her/hers

As chief administrative officer, Marie oversees women and infants, and psychiatric and ophthalmology services for UC San Diego Health, including providing executive leadership over all clinical and ambulatory operations for the departments of Obstetrics, Gynecology, and Reproductive Sciences, Psychiatry and Ophthalmology, along with the Neonatal Intensive Care Unit.
Maya Tamir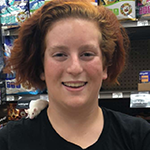 Lead Youth Ambassador, San Diego Pride

They/Them/Theirs

Maya Tamir (they/them) is a Lead Youth Ambassador with San Diego Pride. They are a junior at the San Diego MET High School. Maya is passionate about baking, breaking down academia, and Star Trek. When not at Pride or at school, Maya interns at a bakery in La Jolla.
Melissa Kelley Colibrí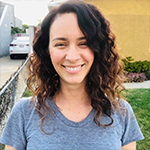 Manager, San Diego Pride Accessibility Department

They/Them/Theirs

Melissa is a Deaf Queer mixed latinx non-binary femme working to ensure accessibility within San Diego queer community for all people with disabilities including Deaf folks. Their current roles are Accessibility Manager for San Diego Pride, Trans Pride, SheFest and an advisory board member for Trans Law Center's Disability Project. 
Misti Rodriguez-Gyamfi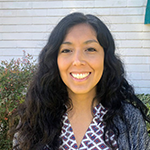 Prevention, Education & Advocacy Services Director, Center for Community Solutions (CCS)

She/Her/Hers

In her current role, Misti oversees the prevention education, professional training, and volunteer programs. Over the past 10 years Misti's work has focused on suicide, crisis, sexual assault, and intimate partner violence prevention and intervention. Misti is thrilled to serve in her current role where primary prevention is a focus.
Naomi Velez-Mack
Parade Co-Assistant Manager, San Diego Pride

She/Her/Hers

Naomi started volunteering for San Diego Pride in 2012 with Parade Check-In.She was later asked to join the leadership team and never left.  Naomi managed Parade Check-In for 6 years before she was asked to step up to become one of the Parade Assistant Managers in 2019.
Noah Lomax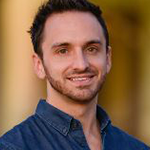 Global Head of Consumer Services Marketing, HP, Inc

He/Him/His

In addition to leading an international marketing team, Noah heads the HP, Inc.'s San Diego Pride ERG and serves as their Global Pride Planner hoping to create a more fabulous workplace and world for our community. He's also obsessed with craft coffee and tacos.
Nolan O'Such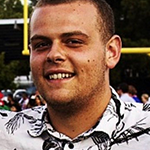 Music Agent, APA

He/Him/His

Nolan attended the University of Colorado Boulder. He helped run the student promoter organization "Program Council" bringing artists to campus such as Tory Lanez, Kygo, and Porter Robinson. He now works as an international agent at APA handling a large portion of their urban roster overseas.
Phat Huynh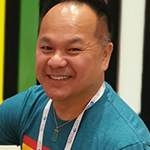 Sr. Staff Engineer, Qualcomm

He/Him/His

Phat Huynh is a recent board member of Qualcomm eQuality employee resource group and works on Adreno graphics. Phat's ideal vision is to witness self-expressive individuality as a normal state in all public environments regardless of venue or geographic location.
Richard Correale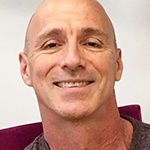 Board Member, Live and Let Live Alano Club

He/Him/His

Being the alchemist and experiment all in one, Richard brings passion to any effort involving healthful, empowered living. Richard's outward journey up the corporate ladder gaining knowledge of global business process and systems wonderfully balances the wisdom gained from his journey inward working with the physical, mental and energetic bodies.
Richard Segal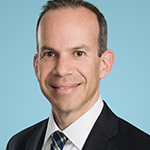 Member, National Leadership Council, Lambda Legal

He/Him/His

Rich Segal is a retired business litigation partner at an international law firm.  He is a member of Lambda Legal's National Leadership Council and has litigated major LGBT rights cases at the trial and appellate court level on a pro bono basis.
Robert Leyh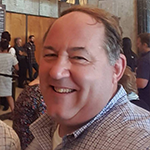 Programs Manager, San Diego Pride

He/Him/His

A native of Rochester, NY, Bob served 6 1/2 years in the Navy. Active in San Diego's LGBT community including Pride, Front Runners, AIDS Walk, and Democrats for Equality. Bob holds a BA in history and a Master's in public administration. Bob and Bill McClain, recently celebrated 26 years together.
Ron deHarte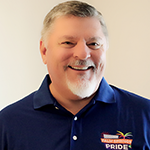 President, Palm Springs Pride

He/Him/His

Prior to being elected as USAP co-president, he served 2 terms as board secretary for InterPride and 3 terms as InterPride Regional Director. He currently serves as chairperson for the City of Palm Springs Human Rights Commission and as a member of the Palm Springs Police Chief's LGBT Advisory board.
Sarafina Scapicchio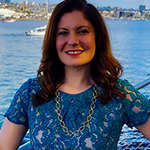 Director of Philanthropy, San Diego Pride

She/Her/Hers

Sarafina is a queer femme who brings over a decade of fundraising expertise to the Director of Philanthropy position at San Diego Pride where she oversees both the Development Department and the Pride Community Grants Program. She holds a master's degree in Nonprofit Management from USD.
Sean Redmond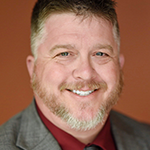 Executive Director, Stonewall Citizens' Patrol & Festival Co-Manager, San Diego Pride

He/Him/His

Sean Redmond is entering his second year as Festival Co-Manager where what he enjoys most is seeing people be their authentic selves and celebrating their story. Sean also brings his 20-years of community-driven energy from the United States Air Force to Stonewall Citizen's Patrol where Sean believes that by working together, we can address and resolve community problems which will affect lasting change for all.
Sereana Smiles
Upon entering the kink community in 2014, Sereana quickly understood the value of supporting the community, and became an avid volunteer. As a queer identifying woman of color She puts energy into sharing kinky experiences and curated information to curious folx as an activist, event producer, panelist, and moderator.
Stacy Sakamoto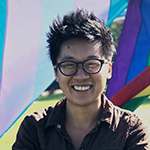 She Fest Chair / Pride Festival Co-Manager,

San Diego Pride

She/Her/Hers

Dog mom; proud girlfriend; development operations nerd for the ACLU of San Diego; She Fest Chair; Pride Festival Co-Manager; and proud to be internationally recognized as "that person" on Jen LaBarbera's social media.
Stephen Myers-Fulgham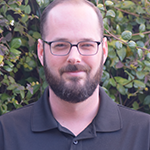 Treasurer, Tucson Pride Inc.

He/Him/His

Stephen Myers-Fulgham is the Treasurer of Tucson Pride. Stephen has 5 years of experience investigating and facilitating the prosecution of fraud with the Pima County Attorney's Office, 12 years of experience in Air Force Financial Management, and 2 years of experience as an adjunct professor at Brookline College in Tucson.
Thasia Madison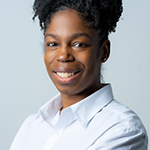 Executive Board Secretary and Outreach Director, Pride Houston

She/Her/Hers

A career data analyst, poet and volunteer of the community, Thasia joins Pride Houston's Executive Board as Secretary. Also being the Outreach Director, Thasia has an intense focus on building bridges between Pride Houston and the LGBTQIA+ community at large.
Tony Sangiacomo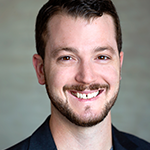 Agent, APA

He/Him/His

Tony Sangiacomo was born and raised in the San Francisco Bay Area and is a college graduate from Cal State Northridge where he studied Jazz Studies Saxophone performance and Music Business. He has been working at the Agency for the Performing Arts (APA) since January of 2013.
Vanessa Green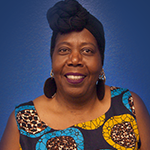 Census and Redistricting Fellow, Alliance San Diego
She/Her/Hers
Vanessa was the director of the nationally recognized Domestic Violence Program for Men, a NY Model Batterer Program. Her anti-oppression work included Rockland Pride, and their LGBTQI initiative in Hudson Valley New York for over 23 years.