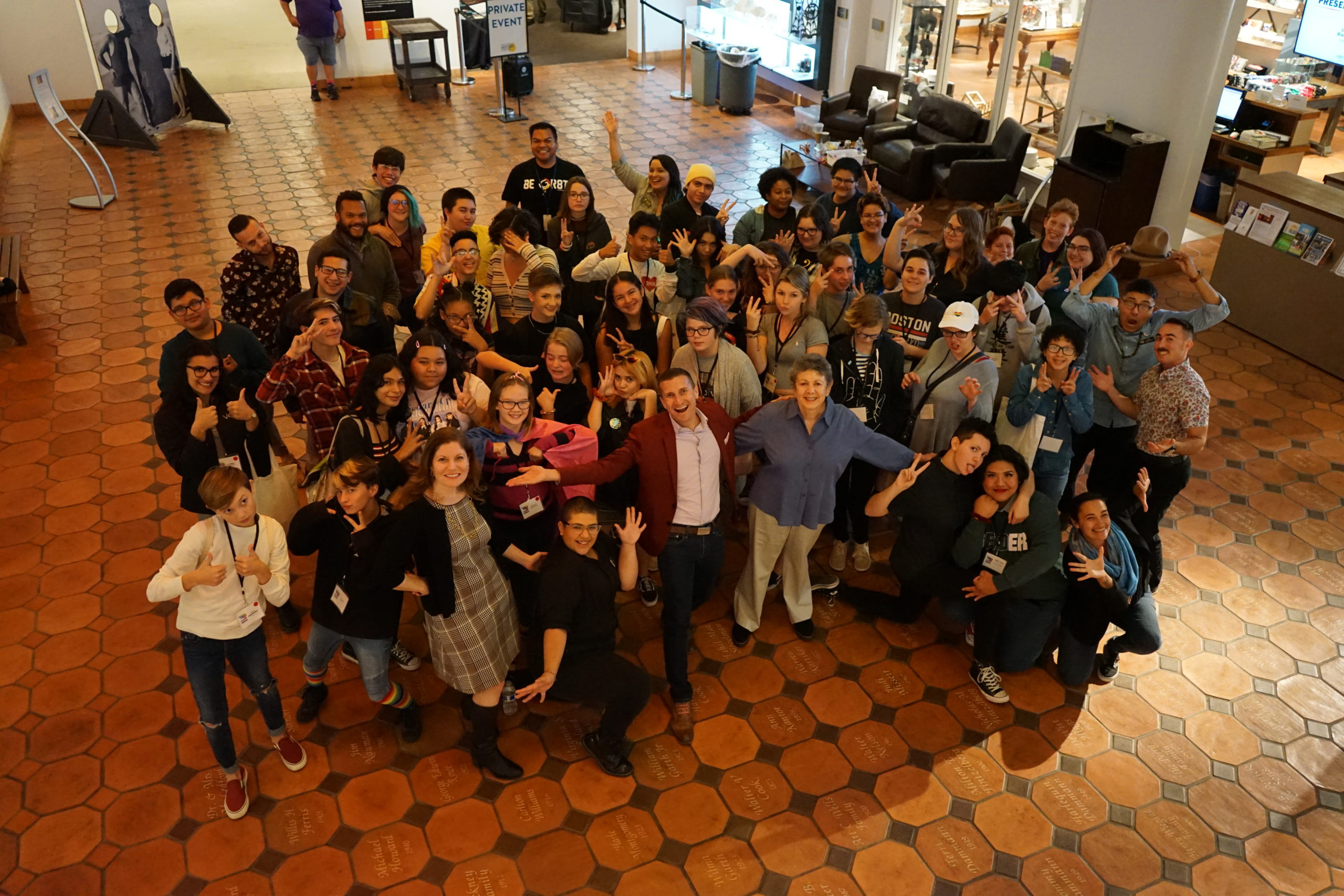 Youth Leadership Academy 2020: Together We Rise
San Diego Pride is proud to host the annual Pride Youth Leadership Academy. YLA was created to bring LGBTQ+ youth together from across the region to engage, educate, and inspire our next generation of leaders. Youth who attend YLA come away with the practical skill and committed passion to become agents of change within their own schools and communities. YLA is a fun, inclusive, and intense academy that includes historic context, LGBTQ resource education, organizing skills, panel discussions, and team-building activities that inform and motivate participants to be successful in all they do.
Due to the ongoing pandemic, 2020's Youth Leadership Academy will be held virtually on Zoom over two days.
Date: Saturday, November 14 – Sunday, November 15, 2020
Time: 11:00am – 3:30pm
Location: Zoom
Learn More
Youth Leadership Academy 2020: Parent/Caregiver Track
What do your kids wish you understood about gender and sexuality? How can you better support and affirm our LGBTQ+ youth so that they grow up to be strong, successful leaders? Join San Diego Pride for our first-ever Parent/Caregiver Track of the annual Youth Leadership Academy to gain skills, empathy, and understanding. This curriculum has been guided and informed by Pride's own Youth Ambassadors.
Dates: Saturday, November 7
Time: 9 AM-12 PM
Location: Zoom
Parent/Caregiver Registration
Registration
The Youth Leadership Academy is open to junior-high and high-school aged LGBTQ+ (and allied) youth.
The Parent/Caregiver Track is open to caregivers, parents, and youth-serving adults interested in learning more about how to best support the LGBTQ+ youth in their lives.
YLA Registration
Parent/Caregiver Registration
Program & Speakers: YLA
During the Youth Leadership Academy, first-time attendees will participate in the YLA 101 track, which will engage youth in learning about the basics of intersectional identities; being out on college campuses and at work; LGBTQ+ youths' legal protections at school; and mental health basics. 
Youth who have attended YLA before will participate in the YLA 102 track, which will invite youth to get into the nitty-gritty of change-making and leadership; the nuances of identity, privilege, and oppression; racial justice in LGBTQ communities; mental health basics; and being trans-inclusive in all your organizing.
YLA Program
Program and Speakers: Parent/Caregiver Track
No caregiver is perfect and mistakes will likely be made — but practicing humility, acknowledging mistakes, and adjusting behavior can make a world of a difference. Caregivers' presence in this event proves they are committed to doing their best in supporting their youth. Throughout the day, participants will learn from LGBTQ+ youth presenters discussing the kinds of support they need from caregivers, as well as from experienced and certified adults who work with trans and queer youth.
YLA Parent/Caregiver Track
Accessibility
Real-time closed captioning in English will be available for this event. American Sign Language interpretation and visual content description services can be arranged for this virtual event with advance notice. We will provide ASL interpretation and English transcription through an online portal. Access to these services requires a computer and internet connection. To make an access needs request, please email [email protected] at least two days prior to the event.