Virtual Pride 5K Run + Walk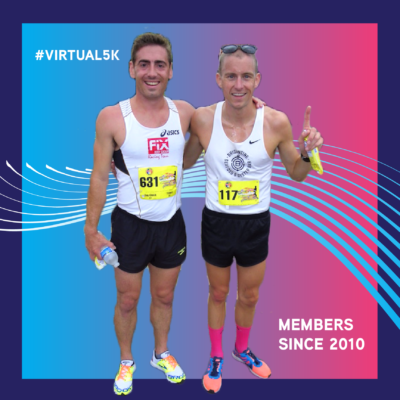 Time to mark your virtual calendars for this year's fun, wacky, and rainbow-rific virtual Pride 5K Run & Walk!
The 2021 Pride 5K Run & Walk will be a highlight of the annual Pride Week festivities. Last year, despite the pandemic, more than 1,300 runners and walkers, from around the world, participated and raised $24,000 for our charity partners; join with fellow community members and help us raise even more this year. 2021 will again be virtual so you can complete your 5K wherever you choose. Registration is now open!
What you need to know:
WHO – All are invited! Runners and walkers
WHAT – Dress up in your best rainbow swag, print our event bib, and run or walk and share your activity with us on social media
WHEN – July 16-18, 2021
WHERE – Anywhere in the world! Hike, take a beach walk, run around the park… get creative and find a path that excites you!
WHY – Every year, funds raised at the San Diego Pride 5K generate significant donations for our charity partners – The LGBT Center's Youth Housing Project and San Diego Pride.
Discover more about the event by visiting our website.
For questions or inquiries please contact the event organizers at [email protected]
Learn more here