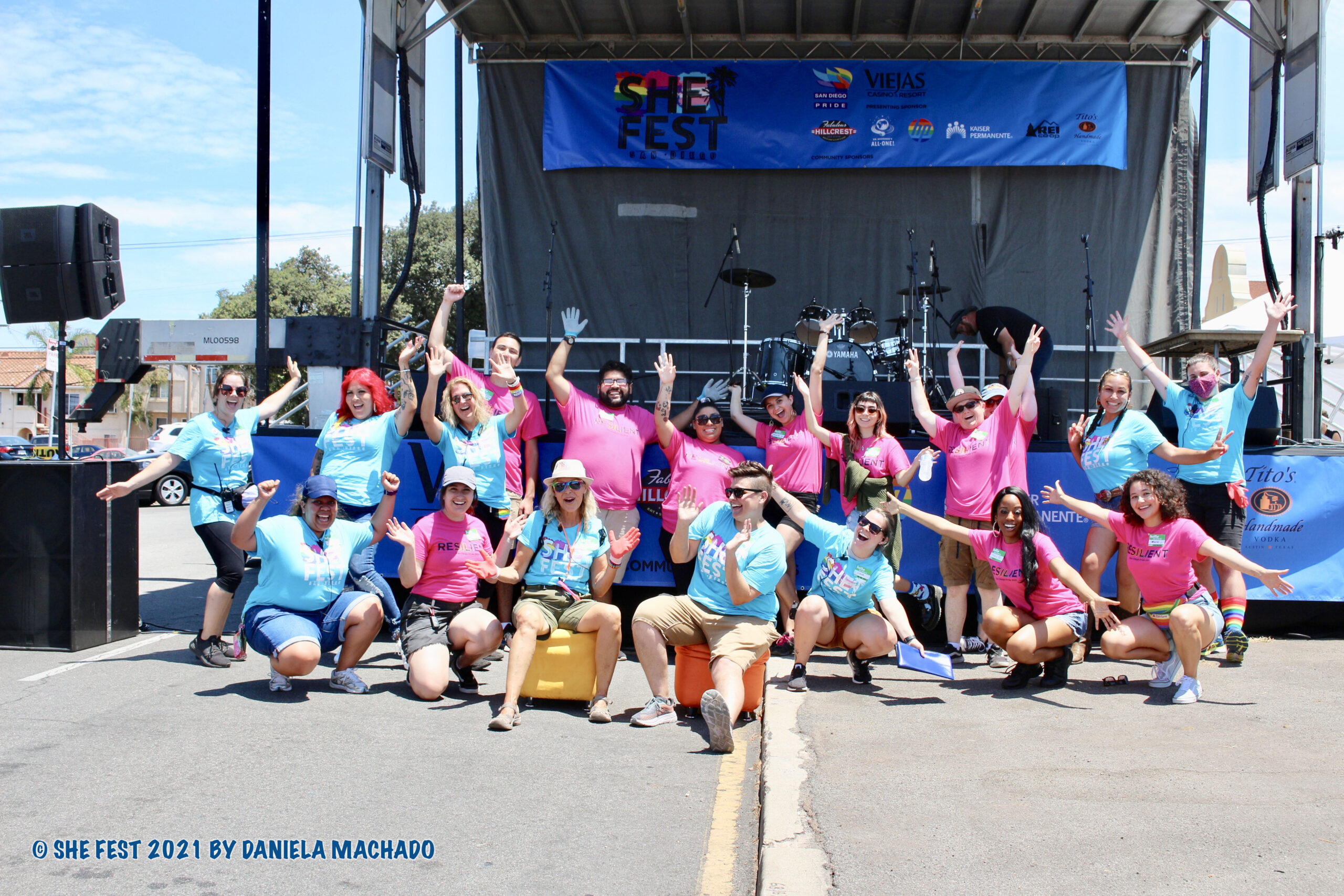 She Fest
She Fest delivers empowering and accessible programming and content that centers LGBTQ+ women and non-binary people; creates opportunities to connect LGBTQ+ small businesses to new audiences; facilitates social events that bring people together; and invests in and celebrate the volunteer leadership of She Fest committee members. Our year-round efforts culminate in an annual flagship event that brings over 4,000 of our community members together to kick off San Diego's Pride week in July.
When: Saturday, July 8, 2023
Learn More About She Fest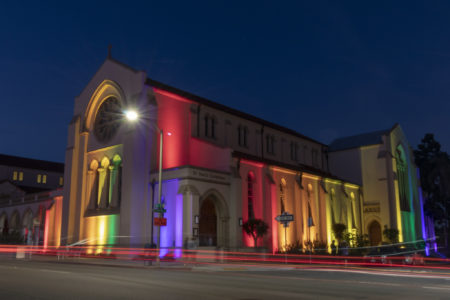 Light Up the Cathedral
You are invited to join LGBTQ Faith Leaders and Faithful. Join Dean Penny Bridges and other Faith Leaders as we gather together, in-person to celebrate our faith and resilience. After the service, the Cathedral will be lit in rainbow colors.
When: Wednesday, July 12, 2023 @ 6 PM
Where: St. Paul's Episcopal Cathedral
Learn More About Light Up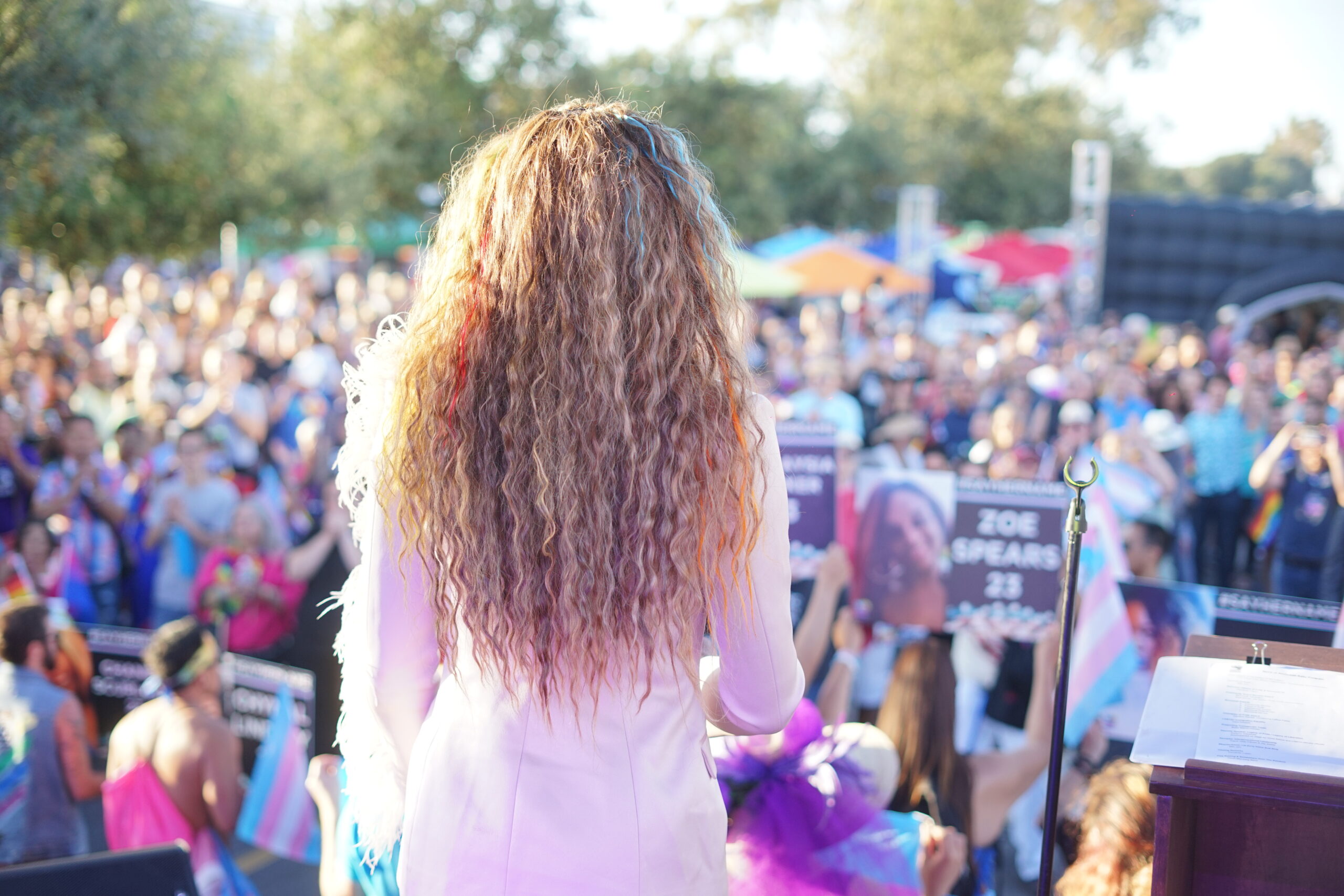 The Rally
Kick-off San Diego Pride weekend as we listen to inspiring speakers, recognize LGBTQ leaders, and raise the Pride flag.
When: Friday, July 14, 2023 @ 6 PM – 7 PM
Learn More About the Rally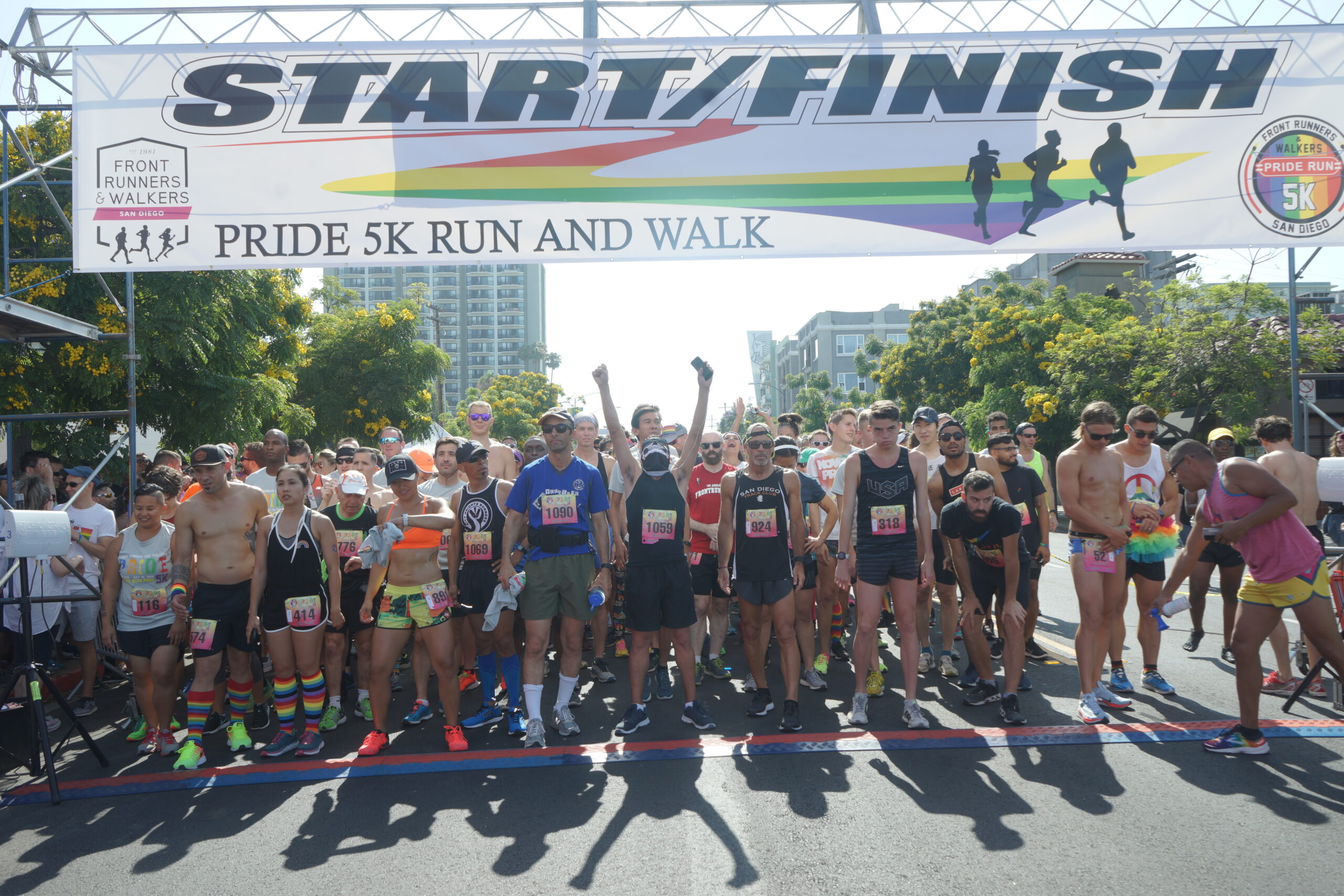 Pride 5k
Run the parade route right before the parade starts in our annual Pride 5K! Rainbow gear, tutus, and streamers encouraged.
When: Saturday, July 15, 2023 @ 8 AM
Learn More About the 5K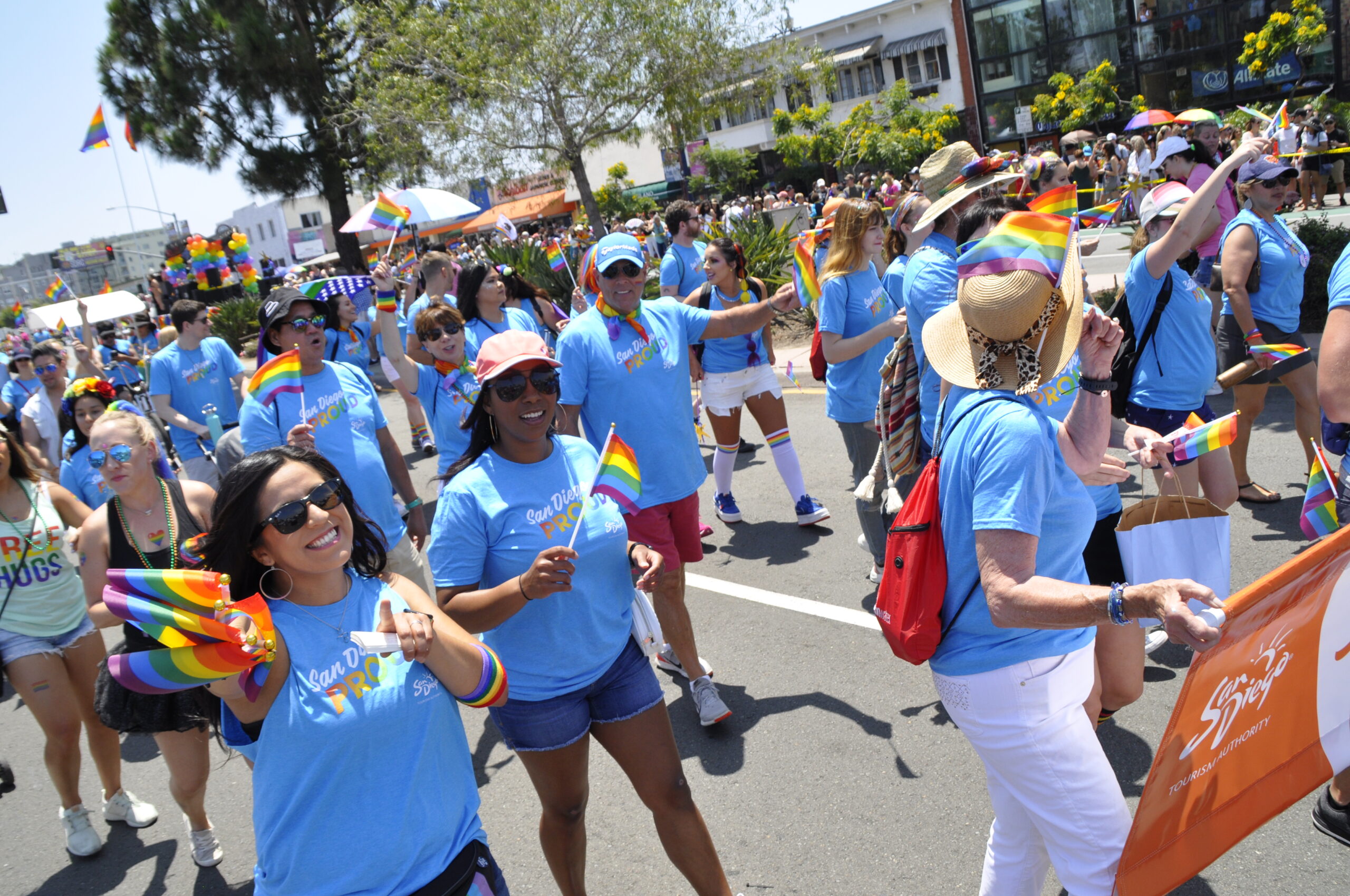 The Parade
San Diego's Pride Parade is the largest single-day civic event in the region and is among the largest Prides in the United States, attracting over 300,000 cheering supporters of the LGBTQ community.
When: Saturday, July 15, 2023 @ 10 AM
Learn More About the Parade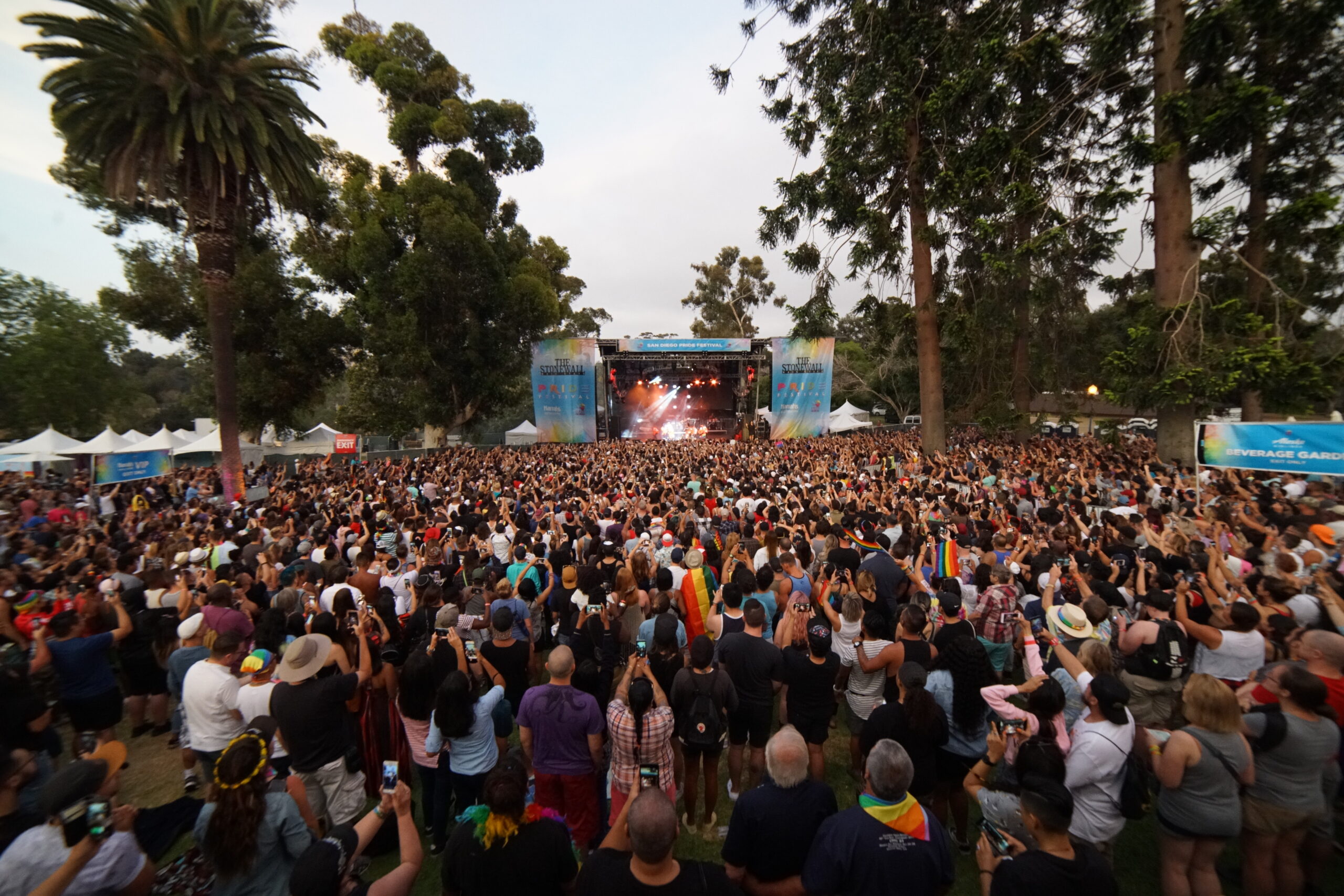 The Festival
San Diego's biggest summer party is calling your name! Celebrate diversity and inclusion in Balboa Park with community resources, booths, and four stages of live entertainment.
When: Saturday, July 15, 2023 @ 11 AM – 10 PM |
Sunday, July 16, 2023 @ 11 AM – 9 PM
Learn More About the Festival

COVID-19 Information
San Diego Pride is excited to provide a variety of engagement options as we invite participants to celebrate Pride season in ways that feel comfortable, healthy, and safe. As we work to bring folks together again for Pride in 2023, we will also be providing live streaming options for many of our events. We will continue to work with local, state, and federal public health officials to adjust our policies and procedures to be in alignment with the ever-changing best practices that prioritize public health and safety.
The State of California strongly recommends that you be fully vaccinated, obtain a negative COVID-19 test prior to attending events, and wear a face covering. Please understand that populations that may not currently be eligible for vaccination, or maybe immunocompromised, and whose vaccine protection may be incomplete are at increased risk of contracting COVID-19 when attending large crowded events.
We encourage everyone to sign up for CA Notify as an added layer of protection for themselves and the community to receive alerts when you have been in close contact with someone who tests positive for COVID-19. Sign up here: canotify.ca.gov
Masks will be made available at the events and are highly encouraged.
For remaining questions please contact [email protected]
NOTICE: According to the Center for Disease Control and Prevention an inherent risk of exposure to COVID-19 exists in any public place where people are present. COVID-19 is an extremely contagious disease that can lead to severe illness and death. Senior citizens and guests with underlying medical conditions are especially vulnerable. By visiting any in-person Pride event, you voluntarily assume all risks related to exposure to COVID-19. By visiting any in-person Pride event, you are acknowledging that you are, on behalf of yourself or any invitees, voluntarily assuming all risks related to exposure to COVID-19 or any other disease.